Home

›

Recipe- Street Style Dahi Puri Chaat
Recipe- Street Style Dahi Puri Chaat
By: Kratika Sun, 15 May 2022 07:32 AM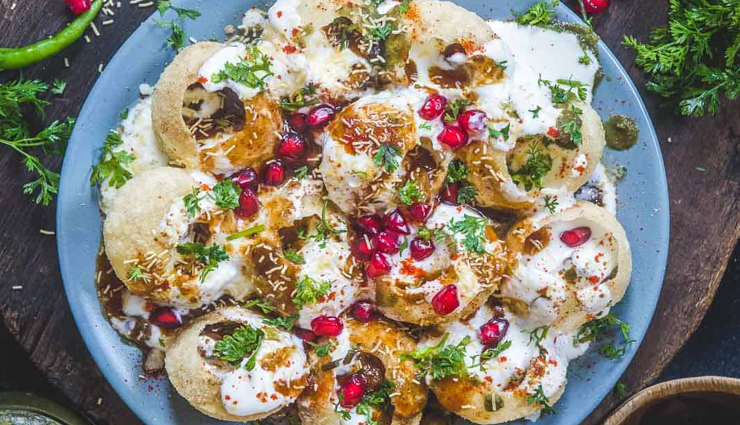 Dahi Puri is a very commonly found Indian street food! I have been wanting to do this recipe for my channel for quite some time, but I wanted to put my own twist on it. After experimenting with different fillings, I was finally able to come up with a combination that my family approved of - ahealthy and delicious salad style filling.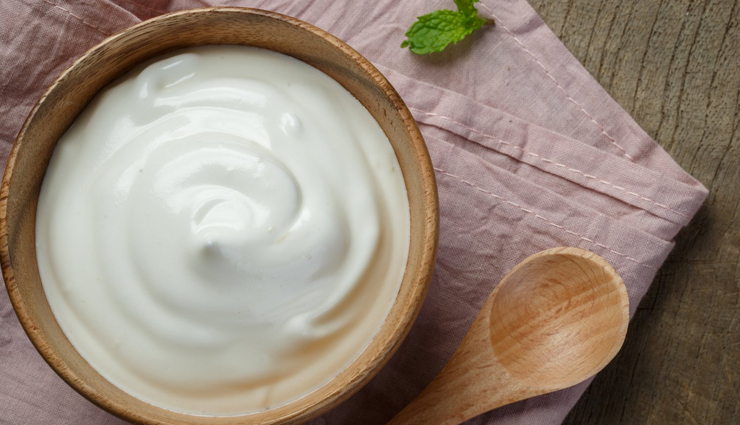 Ingredients

16 crispy puffed puries golgpa available in India grocery store

Filling

½ cup yellow moong dal
½ cup potatoes boiled peeled and cut into small pieces
½ cup tomatoes chopped in small pieces
½ cup cucumber chopped in small pieces
1 tbsp green chili finely chopped
1 tsp ginger finely chopped
½ tsp salt
½ tsp roasted cumin seed powder
1 tsp lemon juice

For Garnishing

1 cup yogurt whipped
¼ cup tamarind chutney find the recipe on web site
1 tbsp soy sauce
¼ cup boondi
1 tbsp green chili finely chopped
¼ tsp red chili powder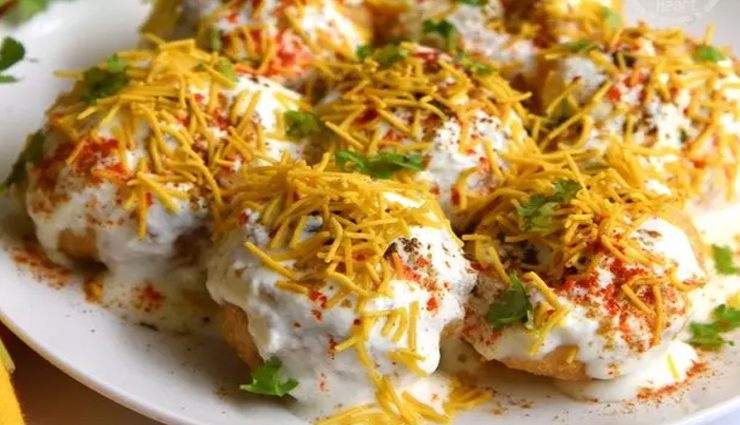 Method

- Spread the puries on microwave safe plate and microwavefor about 20 seconds, this will make the puries crispier and give thefreshness. Set aside.

- Wash moong dal changing water 3-4 times and boil it in2 cups of water over low medium heat until dal is very soft and tender but notmushy.

- After dal is at room temperature mix all the filling ingredients together, dal, potatoes, tomatoes, cucumber, green chili, ginger, salt, cumin powder, lemon juice.

Assemble Dahi Puri

- Whip the yogurt and add the water as needed to make it consistency of thick batter.

- Mix tamarind sauce and soy sauce together.

- First make a hole with you thumb center of the golgapa, fill with 1 tablespoon of filling. drizzle with yogurt tamarind chutney, few pieces of green chili, and few boondi, red chili powder and drizzle some more tamarind chutney.
Tags :