Home

›

Recipe- Sweet And Sour Kharbooj Ki Sabzi
Recipe- Sweet And Sour Kharbooj Ki Sabzi
By: Kratika Mon, 19 July 2021 5:01 PM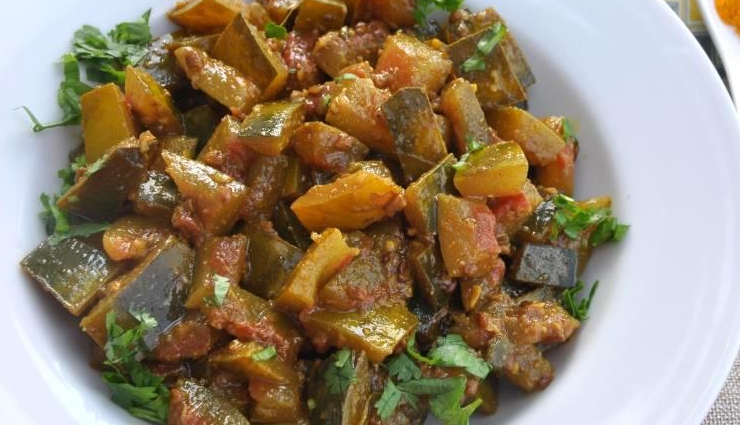 Sweet melon comes in different shapes and colors but they all have two things in common-a soft and juicy pulp and superb taste,so its hard to say no to melons but what will you do if the melon you brought turned out to be a raw and tasteless melon, this happens with me last week.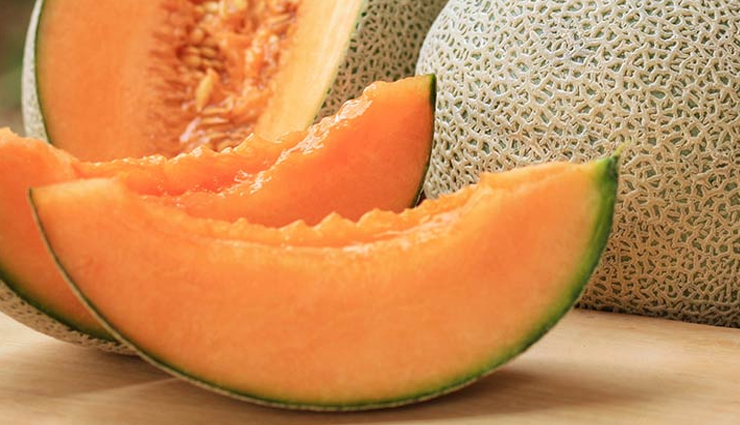 Ingredients

2 cup Kharbooj, Rock Melon chopped
1/2 tsp Chili Flakes
to taste Salt
1 tsp Green Chili
1/2 tsp Ginger / Adrak
1 tsp Sugar
1 tsp Lemon Juice
2 tsp Fresh Coriander
1.5 tsp Ghee or oil
1/2 tsp Cumin/ Jeera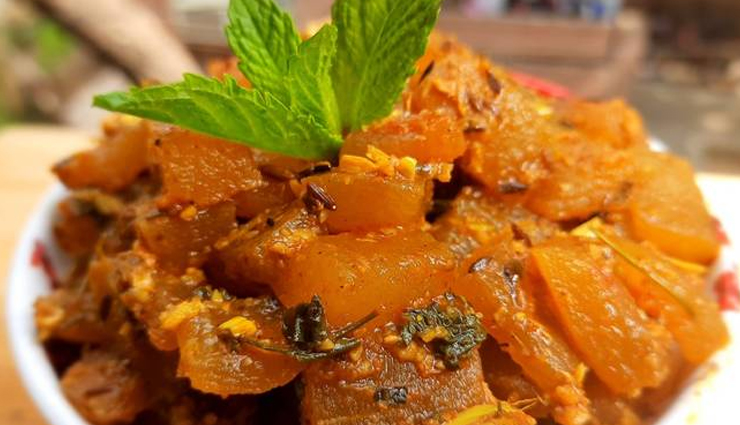 Method

* Peel Melon and remove the seeds and chop the melon in medium size pieces.

* Chop ginger,green chilies and fresh coriander.

* Heat ghee in a pan,add cumin seeds .When seeds start crackling add green chilies and turmeric.

* Add chopped melon pieces and salt ,mix well.

* Then add chili flakes and ginger ,mix and cover and cook till done.

* Now add sugar,lemon juice ,cook for a minute

* Add fresh coriander and serve.

* Serving suggestions-best with poori's and parathas.


Tags :