Home

›

Recipe- Vegan And Gluten Free Veg Kurma
Recipe- Vegan And Gluten Free Veg Kurma
By: Kratika Fri, 05 Aug 2022 1:41 PM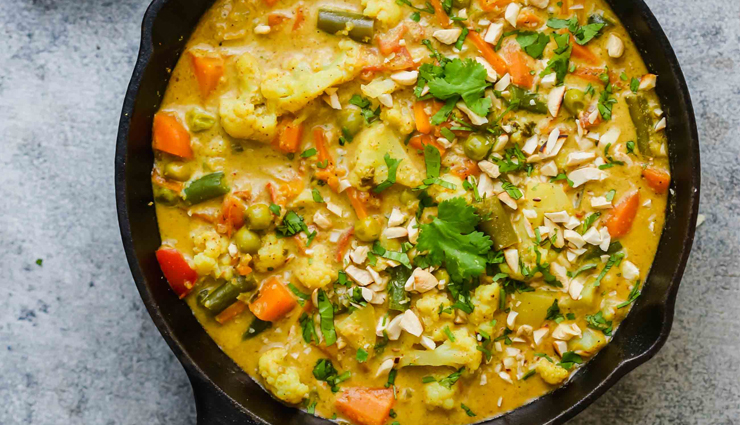 Restaurant style veg kurma recipe or vegetable korma made with mixed vegetables and fresh korma sauce is my idea of comfort food for winters. Ready in 30 minutes, vegan and gluten free!

Big hearty chunks of veggies like potato, cauliflower, carrot, green beans simmered in a very flavorful south Indian style spice base for this vegetable kurma recipe. Best served with south Indian breakfasts like parotta or rice.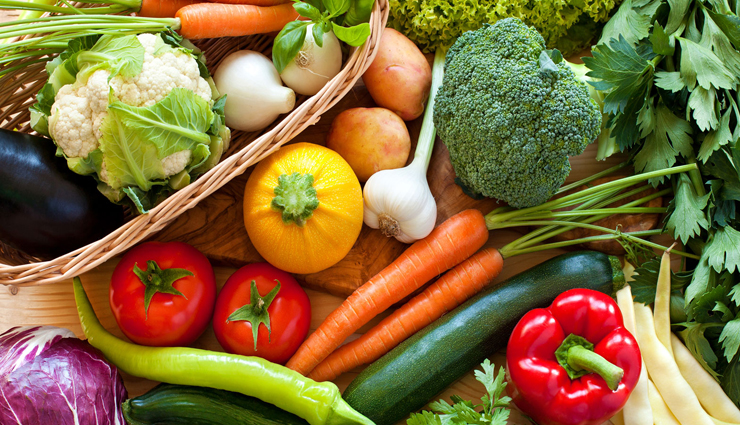 Ingredients

For Korma Sauce

2 green chilies slit
15 almonds
1/2 cup grated coconut or use 2 tablespoons thick coconut milk
2 tablespoons roasted gram dal chutney dal or use 5-6 cashews
2 teaspoons cumin seeds
1 small tomato

Vegetables

1/2 cup carrot peeled and cubed
3/4 cup cauliflower florets
1/2 cup shelled green peas
1 medium potato peeled and cubed
12 green beans chopped

Other ingredients for veg korma

2 tablespoons oil
1 small cinnamon stick
4 cloves
2 green cardamoms
3/4 cup onion, chopped
1/2 teaspoon turmeric powder
1/2 teaspoon red chili powder
salt to taste
2 tablespoons chopped cilantro leaves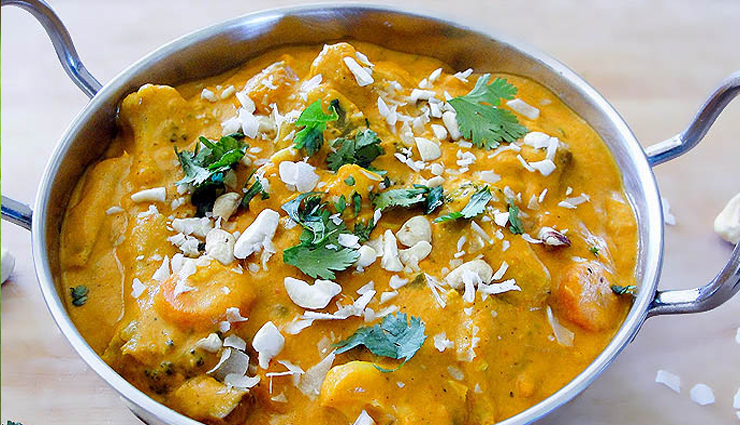 Method

Preparing the vegetables

- Rinse, peel and cut potatoes & carrots into big cubes. Chop beans lengthwise.

- Shell green peas.

- Separate cauliflower into florets.

- Heat oil in a pan and add the chopped vegetables. Saute for 5-7 minutes. Add 1/4 cup water. Cover and cook until water is absorbed. Remove the cooked vegetables to a pan and retain the oil.

Making korma sauce

- Add 15 almonds, 3 slit green chilies, 2 tablespoons roasted gram dal, 2 teaspoons cumin seeds in a small blender jar.

- To that add 1/2 cup grated coconut and 1 small tomato, chopped.

- Blend into a very smooth paste. Your korma paste is ready. You will get around 1 cup korma paste.

How to make vegetable korma

- Heat the same oil we used for sautéing oil. Add whole spices and saute for minute. Next add chopped onions and saute for 2 minutes.

- Now add the prepared korma sauce and saute for a minute.

- Add turmeric powder, red chili powder, salt and mix well. Add 1 cup water.

- Now lower the flame and cook the korma sauce thoroughly until oil separates from the paste.

- Once korma paste is well cooked, add sauteed vegetables.

- Mix well and cook in medium flame for 3-4miutes.

- If the vegetable korma is very thick, you can add some water at this stage and cook for 3-4 more minutes. Add chopped cilantro leaves and mix well.

- Serve vegetable korma warm.
Tags :