Home

›

Recipe- Wholesome And Nutritious Kala Chana Masala
Recipe- Wholesome And Nutritious Kala Chana Masala
By: Kratika Fri, 24 June 2022 6:14 PM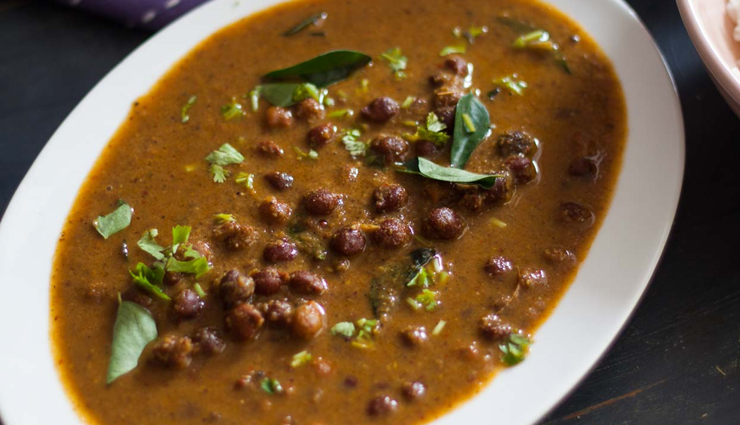 Black Chana Masala is a dish made with black chickpeas (also known as black gram or kala chana). I always go for the dried variety (but you can get them tinned from Indian grocery stores). Kala Chana are dark brown in colour and have a very rough outer texture and are known to be packed full of nutrients. They can be cooked with onions, tomatoes and a few simple spices for a great curry or roasted as snacks, boiled or steamed and added to salads or to stews.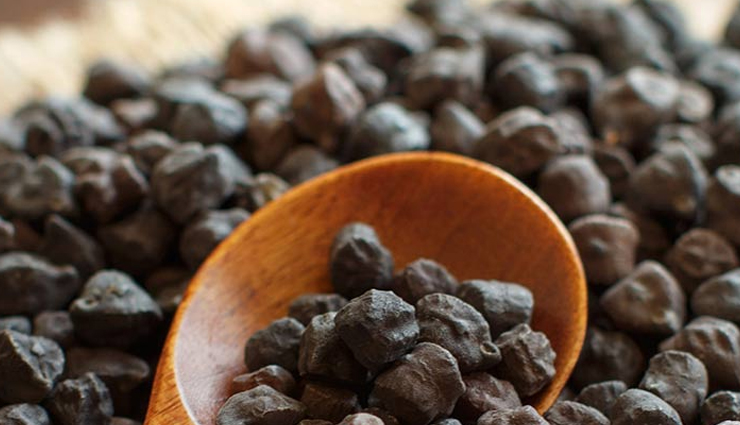 Ingredients

175g dried black chickpeas (400g tin cooked chickpeas)
2 tbsp oil/ghee
1 tsp cumin seeds
1 large onion, finely minced
5cm piece ginger, minced
4 garlic cloves, minced
1–2 green chilis, minced
200g chopped tomatoes tinned/fresh
1 tsp salt
1 tsp chilli powder
½ tsp turmeric
1 tsp kasoori methi (fenugreek leaves)
1 tsp coriander powder
1 tsp garam masala
Handful coriander chopped
Juice of 1 lemon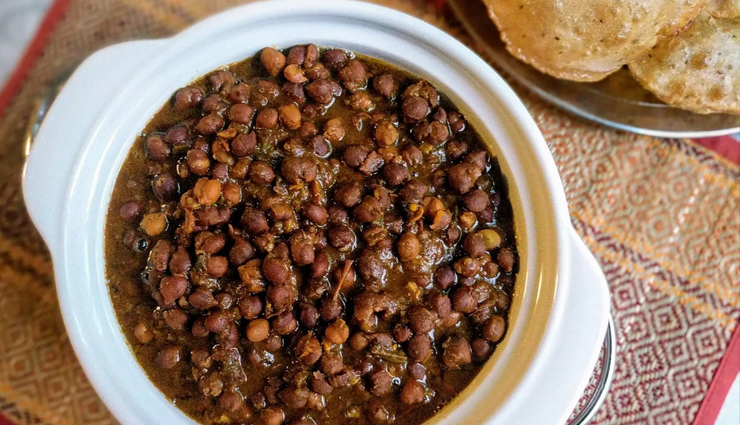 Method

- Wash the dried black chickpeas and soak in 1.5L of water overnight or in boiling water for a minimum 6 hours.

- Drain the chickpeas and rinse in fresh water.

- Heat oil in a pressure cooker and add cumin seeds. When they become aromatic add the finely chopped onions.

- Saute until they are golden brown then add garlic and stir for a minute or two.

- Pour in the tomatoes then add in the ginger and chillies.

- Mix together until the tomatoes start to break down and the masala thickens a little.

- Stir in the salt, chilli powder, turmeric, kasoori methi, coriander powder and mix well.

- Once the tomatoes have broken down a little, the spices and onions have melted together to create a thick paste add the black chickpeas and 750ml water.

- Put the lid on the pressure cooker and cook under high pressure for 30 minutes. If you are doing this on the stove top in a regular pan this will take about 2 hours to cook.

- After 30 minutes, let the pressure release before opening.

- Check the chana is cooked and tender – these do stay a little harder than white chickpeas.

- Bring to a simmer and if you want more of a gravy you can add water and let it simmer for a while.

- Once you are happy with the consistency add the garam masala and fresh coriander. I like to squeeze in some lemon juice too before serving.
Tags :