Home

›

Recipe- Winter Special Til Ladoos
Recipe- Winter Special Til Ladoos
By: Pinki Wed, 16 Dec 2020 1:08 PM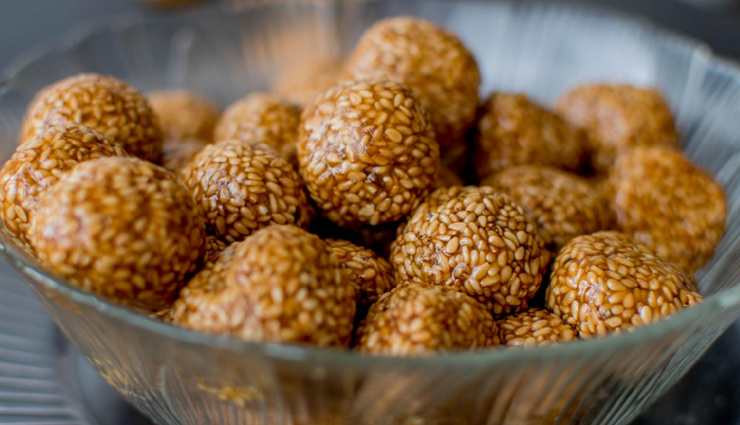 Sesame Oats Ladoo- easy sweet balls to satisfy your sweet cravings with minimal efforts and ingredients. These easier version of the traditional til ladoos are made with rolled oats, sesame seeds and sweetened with dates.

It is one of my favorite festivals and one that I looked forward to all year long. From selecting beautiful rakhi for my brothers to receiving gifts from them, I have so many wonderful memories associated with this day.

The festivals are not the same here and life has changed in so many ways, yet on these days, I crave to make something sweet and celebrate the day.

Ingredients

12 medjool dates 170 grams
1 cup rolled oats 110 grams
1 cup white sesame seeds 150 grams
1/4 teaspoon ground cardamom optional
1.5 teaspoons ghee 7.5 ml, melted or use coconut oil to make it vegan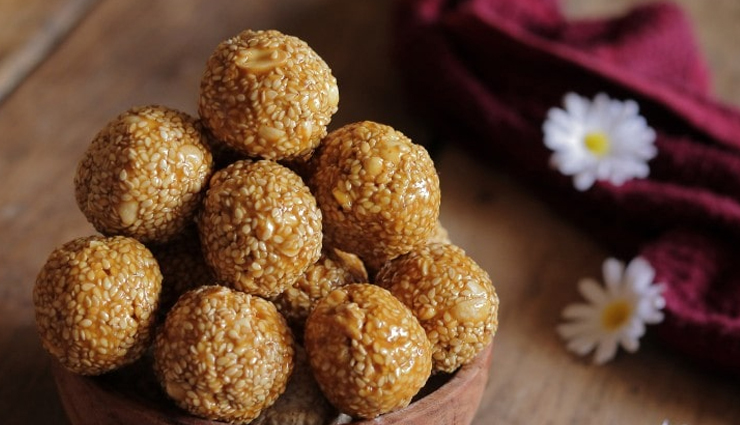 Method

* Soak the dates in warm water for 10 to 15 minutes. Make sure to use fresh dates, they should not be dry.

* After 10 minutes, drain the water in which the dates were soaked and then remove the seed from each date and set them aside.

* Meanwhile, add rolled oats to a pan on medium heat. Roast for 4 to 5 minutes, stirring often until oats look lightly roasted. Remove on a plate.

* To the same pan, now add white sesame seeds. Roast on medium heat for around 4 minutes until they turn light golden on color. Remove on a plate.

* To a food processor, now add the toasted oats, sesame seeds and the pitted dates.

* Pulse few times until the entire mixture comes together. I don't pulse it too much, just until the dates break and disperse equally throughout the mixture.

* Transfer the mixture to a large bowl. Add cardamom powder (if using).
Tags :