Home

›

Recipe - Badam Kulfi: A Creamy Delight Infused With Almond Flavors
Recipe - Badam Kulfi: A Creamy Delight Infused With Almond Flavors
By: Pinki Thu, 08 June 2023 10:28:41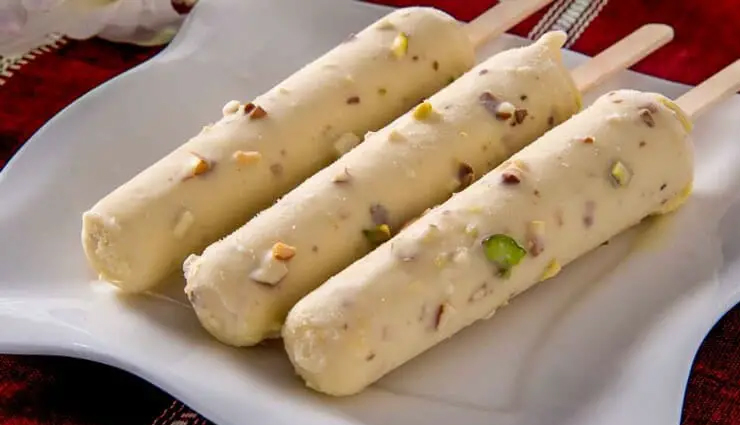 Badam kulfi, also known as almond kulfi, is a rich and creamy frozen dessert that originates from the Indian subcontinent. This delectable treat is made with a blend of almonds, milk, sugar, and aromatic spices, resulting in a luscious kulfi with a delightful nutty flavor. In this article, we will explore the ingredients, preparation, and freezing process of badam kulfi, so you can recreate this classic dessert in your own kitchen.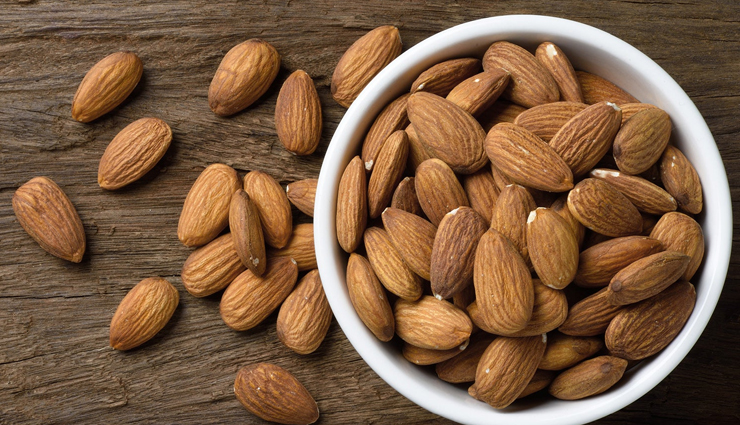 Ingredients

1 cup almonds (blanched and peeled)
4 cups whole milk
1 cup condensed milk
1/2 cup sugar (adjust to taste)
1/2 teaspoon cardamom powder
A pinch of saffron strands (optional)
Chopped pistachios and almonds for garnish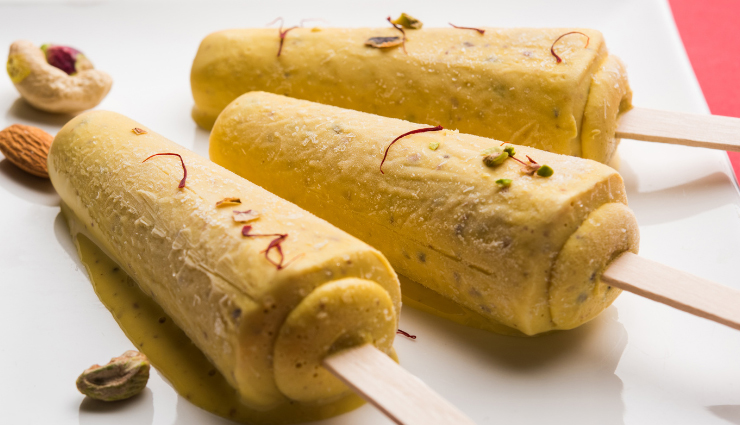 Preparation:

Soak the almonds:

- Place the blanched and peeled almonds in a bowl of water and let them soak for about 2-3 hours. This will soften the almonds, making them easier to grind.

Grind the almonds:

- Drain the soaked almonds and transfer them to a blender or food processor.
- Add a splash of milk and grind the almonds into a smooth paste. Set aside.

Prepare the kulfi mixture:

- In a heavy-bottomed pan, heat the whole milk over medium heat.
- Let the milk come to a boil and then reduce the heat to low.
- Stir the milk occasionally to prevent it from sticking to the bottom of the pan and forming a skin.
- Continue simmering the milk until it reduces to about 3/4th of its original volume. This process may take approximately 30-40 minutes.

Add the almond paste:

- Once the milk has reduced, add the almond paste to the pan and mix well.
- Stir in the condensed milk and sugar, and continue cooking for another 5-10 minutes, until the mixture thickens slightly.

Add flavorings:

- Add the cardamom powder and saffron strands (if using) to the kulfi mixture.
- Stir well to incorporate the flavors throughout the mixture.

Cool and freeze:

- Remove the pan from heat and allow the kulfi mixture to cool to room temperature.
- Once cooled, pour the mixture into kulfi molds or popsicle molds.
- Sprinkle chopped pistachios and almonds on top of each mold for added texture and visual appeal.
- Cover the molds with aluminum foil or lids and place them in the freezer.

Freezing Time:

- Let the badam kulfi molds freeze in the freezer for at least 6-8 hours or until completely solid.
- It's recommended to freeze them overnight for the best results.

Serve:

- To enjoy the badam kulfi, remove the molds from the freezer and let them sit at room temperature for a few minutes.
- Gently unmold the kulfi by running the molds under warm water for a few seconds.
- Serve the creamy and flavorful badam kulfi immediately.