Home

›

Recipe- Delicious Almond Strawberry Muffins
Recipe- Delicious Almond Strawberry Muffins
By: Pinki Sun, 07 Mar 2021 3:44 PM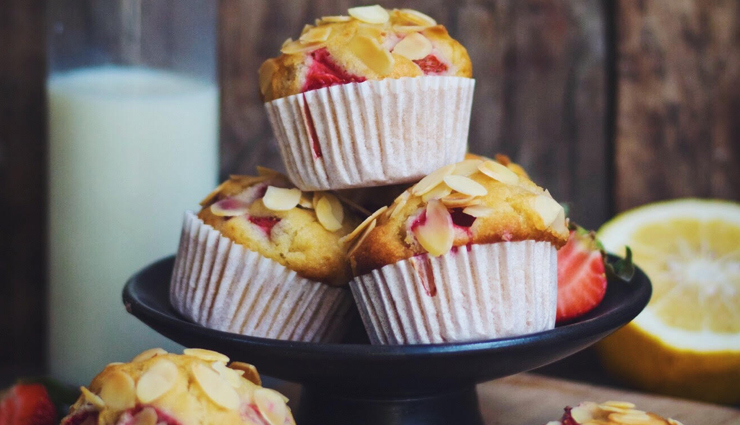 Muffins have recently become my favorite thing to bake. They don't take up too much time and the end result is absolutely delicious. You could eat them for breakfast or with tea in the afternoon or for dessert. You don't necessarily require a frosting for these muffins, which makes it all the more easier to make! The perfect golden brown crust and almond flakes makes these muffins appealing and picturesque.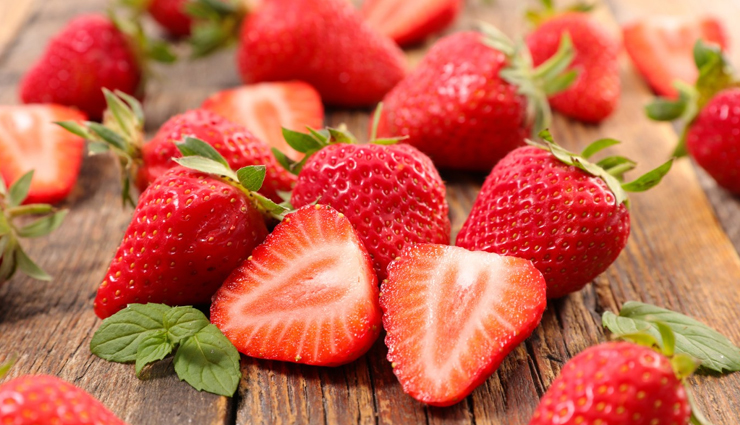 Ingredients

¼ cup vegetable oil
½ cup caster sugar
1 tsp vanilla extract
1 egg
½ cup almond milk
1 + ½ cup all purpose flour
2 teaspoons baking powder
½ cup fresh strawberries, diced
¼ cup almond flakes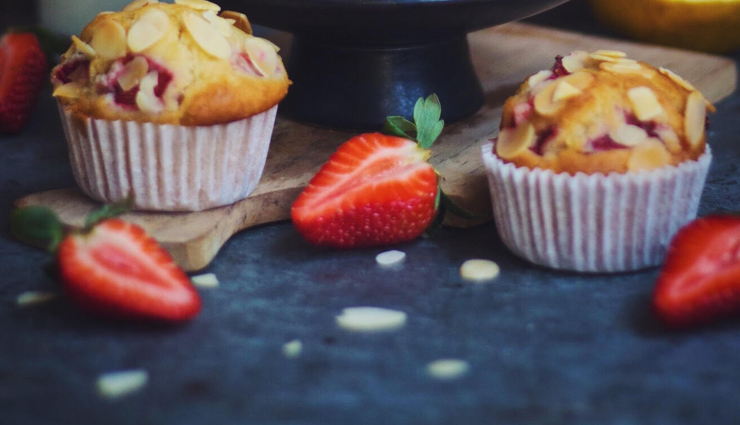 Method

* Pre heat the oven to 180C. Line a muffin mould with paper liners

* In a large bowl, combine oil, sugar and vanilla extract.

* Add the egg and beat well. Mix in the almond milk.

* Add flour and baking powder to the wet ingredients. Do not over mix- mix only until well combined.

* Carefully fold in the strawberries

* Using an ice-cream scoop, scoop equal amount of batter into the moulds. Sprinkle the almond flakes on top

* Bake at 180C for 25-30 minutes or until a skewer inserted into the center comes out clean.
Tags :