Home

›

Recipe- Delicious Paneer Kheer For Diabetic People
Recipe- Delicious Paneer Kheer For Diabetic People
By: Sandeep Mon, 27 Jan 2020 10:31 PM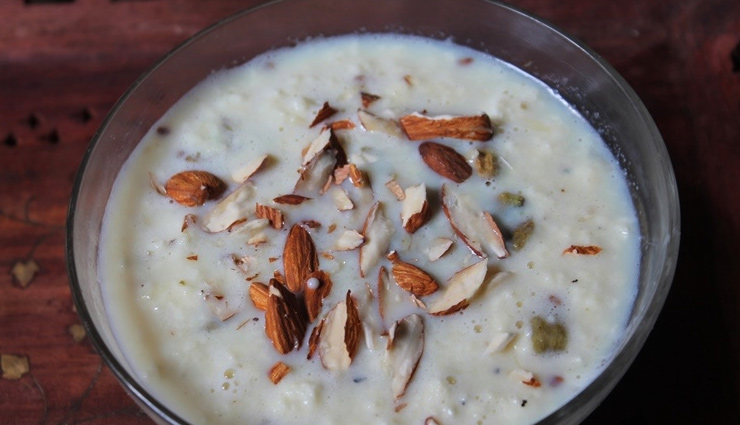 Those who have sweet tooth find it difficult to say no when desserts are before them. These people have such strong desire for eating sweets that they can eat them anytime. Burt if these people are suffering from diseases like diabetes then they have to keep a check on their taste buds.

Ingredients

3 cups low-fat milk
1 cup low-fat paneer/cottage cheese (grated)
2 tsp sugar substitute
1/4 tsp cardamom/elaichi powder
chopped almonds/pistachio (for garnish)

Method

* Take a broad pan and heat milk in it and cook on medium flame till it starts boiling.

* Keep stirring occasionally Keep this aside to cool completely.

* Once cooled, add the sugar substitute and cardamom powder and mix well.

* Now, add grated paneer and mix well. Refrigerate for at least 1 hour.

* Kheer is ready to eat and serve chilled.

Tags :