Home

›

Recipe- Healthy, Delicious And Easy To Make Lauki Moong Daal Cheela
Recipe- Healthy, Delicious And Easy To Make Lauki Moong Daal Cheela
By: Pinki Thu, 10 June 2021 7:21 PM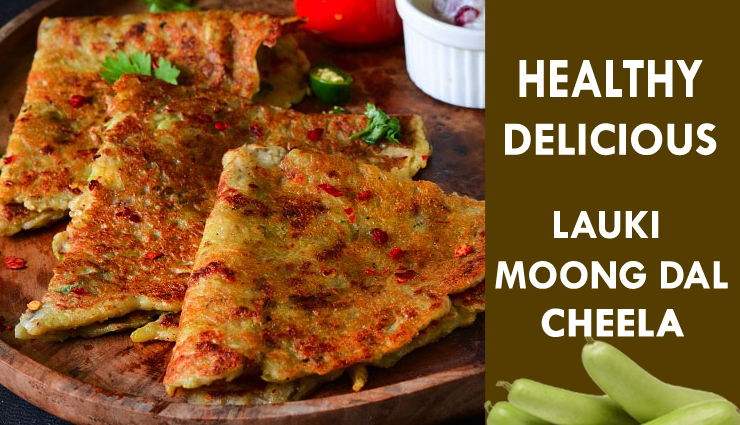 Moong Daal health benefits- There are so many lentils consumed on daily basis in India . Yellow Lentil/ Moong daal is considered very easy to digest and light on stomach. It is also low in calorie and a good source of protein, fiber and antioxidant. Moong daal is also considered as as a healing food if you are unwell. If any one is suffering from Indigestion, Diarrhea, Acidity,bloating, fever ,after any surgery moong daal can be given as a part of diet food.You can make daal,khichdi,pakora, cheela or roti with moong daal.

Lauki is again a very healthy vegetable. It is high in fiber and alkaline in nature thus light on stomach ,easy to digest and also reduces acidity. Its water content is cooling for the body so relax the body. Is also good for heart health and also helps to cure sleeping disorders. Drinking bottle gourd juice helps to reduce high blood pressure, helps in weight loss and urinary track infections. It also cures constipation and flatulence.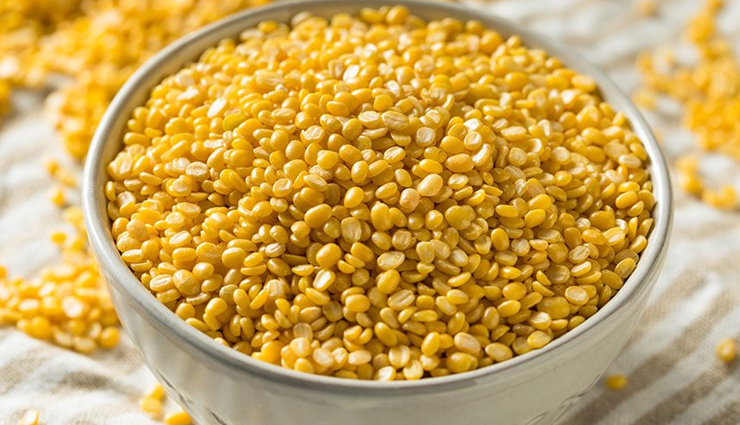 Ingredients

1 cup Yellow Moong Daal
2 cup Bottle gourd/ Lauki Grated
3 Green Chilies
1 inch Ginger/ Adrak
To Taste Salt
Pinch Turmeric
1/4 Tsp Asafoetida
1 tsp Cumin/ Jeera
1/4 cup Fresh Coriander/ Hara Dhaniya
3 tbsp Ghee or Cooking Oil
1 tbsp Chili Flakes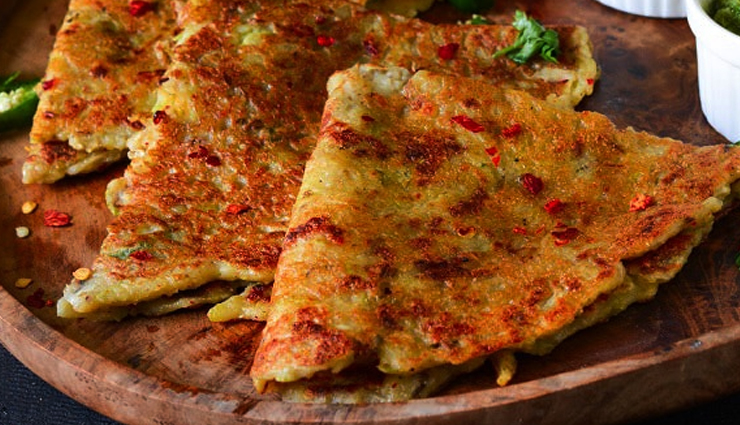 Method

* Wash and soak yellow lentil/moong daal in enough water for an hour minimum.

* Drain the water and grind it with 2 chopped green chilies and ginger and make a thick and fine paste.

* Peel and grate bottle gourd and add in the ground daal ,add salt,asafoetida,cumin and turmeric, mix well.

* Grease a non stick or a cast iron heavy griddle/ tawa and spread the batter to make a thin cheela and cook on medium heat. sprinkle some chopped green chilies, chopped fresh coriander and chili flakes.press gently.

* Drizzle ghee or oil over the cheela and around the edges and when it dries on top and get a nice golden colour at the bottom ,flip it gently.

* Drizzle some ghee and oil and roast from the other side and cook it become nice golden and crisp.

* When done from both the sides then remove from the griddle and serve hot.

* Serve with mint chutney , tomato ketchup or any tangy dip of your choice.
Tags :