Home

›

Recipe - Make Your Weekend Spicy With Gouda And Red Onion Pizza
Recipe - Make Your Weekend Spicy With Gouda And Red Onion Pizza
By: Sandeep Fri, 08 Sept 2017 4:35 PM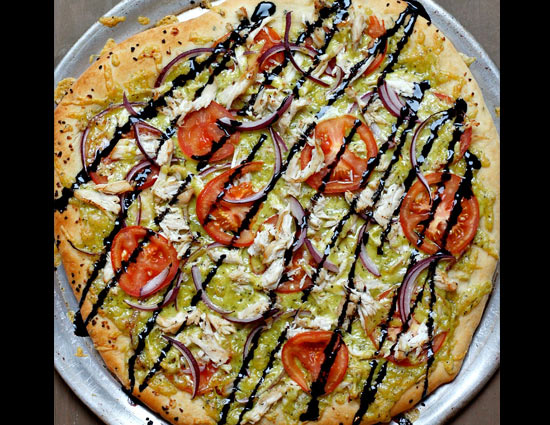 These easy cheese and onion appetizers use refrigerated pizza dough, saving you prep time.Ingredients

2 tablespoons olive oil
1 large red onion, halved lengthwise and thinly sliced (about 2 cups)
1 tablespoon snipped fresh thyme or 1 teaspoon dried thyme, crushed
1/4 teaspoon salt
1/4 teaspoon freshly ground black pepper
1 tablespoon cornmeal
1 10 - 13.8 - ounce package refrigerated pizza dough
8 ounces Gouda or Edam cheese, shredded (2 cups)

Directions

# In a large skillet, heat 1 tablespoon oil over medium heat. Add onion. Cook until onion is tender but not brown, stirring often (5 to 7 minutes). Remove from heat. Stir in thyme, salt and black pepper; set aside.

# Grease a baking sheet and sprinkle with the cornmeal. Pat pizza dough into a 12x8-inch rectangle on the baking sheet. Brush pizza dough with remaining 1 tablespoon oil. Sprinkle pizza dough with cheese to within 1/2 inch of edges. Spoon onion mixture over the cheese.

# Bake, uncovered, in a 400 degree F oven for 12 to 15 minutes or until crust is golden. Cut into 12 pieces.
Tags :