Home

›

Recipe The Last Minute Mulled Wine Cocktail To Fight Monday Blues
Recipe The Last Minute Mulled Wine Cocktail To Fight Monday Blues
By: Pinki Mon, 11 Sept 2017 3:51 PM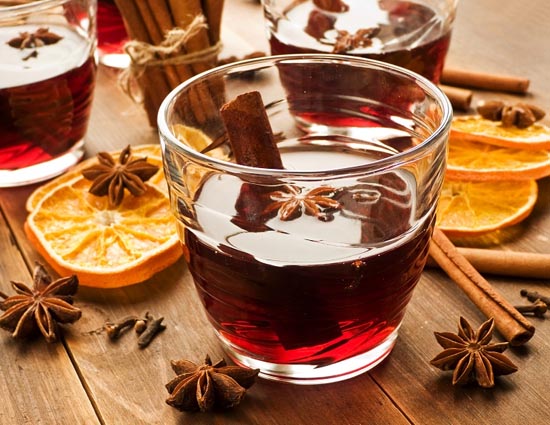 For unexpected guests, throw together the classic Last-Minute Mulled Wine with ingredients you probably have in the pantry. When unexpected guests arrive at the door, there's no easier party punch than Last-Minute Mulled Wine.

Ingredients

1/2 bottle Fruity red wine (such as Beaujolais or syrah)
2 oz Bourbon or brandy
2 Star anise pods
1 Long strip of lemon or orange peel
1 Sugar

Method

# Add all of the ingredients to a small saucepan.

# Cook over low heat until warm (do not boil), remove from the heat and let stand for 5 to 10 minutes.

# Serve in mugs or punch cups, garnished with cinnamon sticks.
Tags :