Home

›

Summer Recipe- Healthy Summer Drink Salted Cucumber Mint Lassi
Summer Recipe- Healthy Summer Drink Salted Cucumber Mint Lassi
By: Kratika Mon, 12 Apr 2021 5:09 PM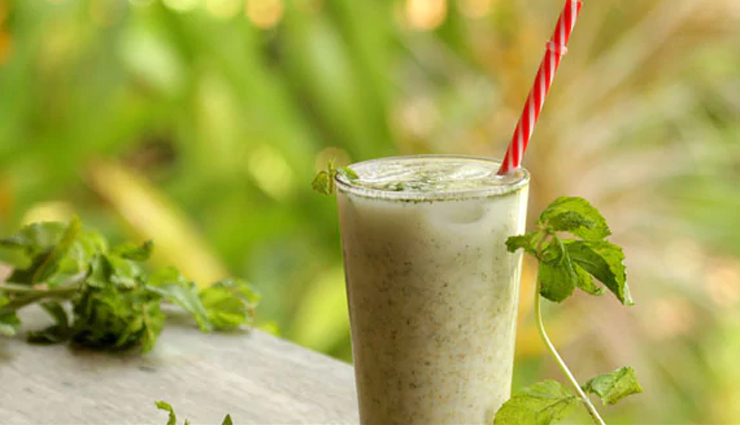 Salted Cucumber Mint Lassi or Namkeen Kheera Lassi, is very easy and quick lassi recipe with cucumber and mint leaves. Salted Cucumber Mint Lassi is very good for health especially in hot months as cucumber and yougurt are both known to cool the body during summer. The addition of cumin powder makes this drink tastier and appetizing.

Actually, Lassi is a popular, traditional, yogurt-based drink from the Indian Subcontinent and originates from Punjab. Lassi is a blend of yogurt, water and spices. There are two kinds of lassi with different flavors, one is salted and another one is sweet. Traditional salted lassi is a savory drink, sometimes flavored with ground and roasted cumin. Salted lassi is often served with almost all kinds of meals, and is mostly made at home by simply whisking salt in yogurt and water. It is also sold at most dairy shops selling yogurt and milk, and both the salty and sweet variety are available.


Ingredients

1 Big Cucumber
1 cup Yogurt/Dahi
ΠCup Fresh Mint Leaves
œ tsp Roasted Cumin Seeds Powder
Πtsp Black Pepper Powder
Salt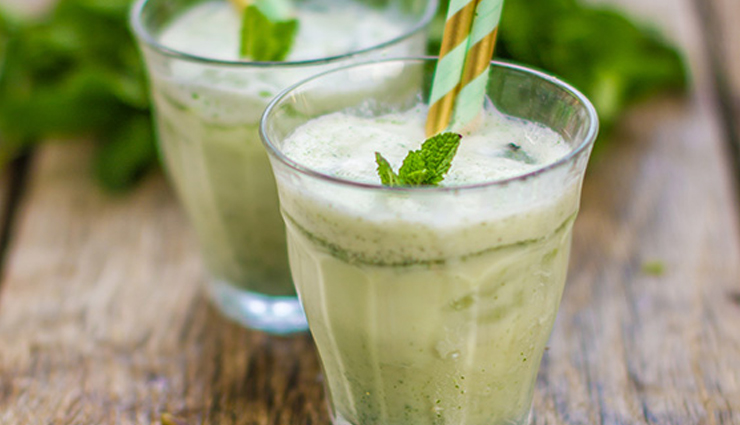 Method

* Wash, peel and chop Cucumber.

* In a blender Juicing jar, add yogurt, chopped cucumber, mint leaves, cumin powder, black pepper powder and salt.

* Now blend the all ingredients till smooth puree.

* Lassi is ready serve fresh or you can store into the refrigerator and serve chilled.
Tags :