Home

›

Summer Recipe- Perfect For Summers Is Nimbu Masala Soda
Summer Recipe- Perfect For Summers Is Nimbu Masala Soda
By: Kratika Mon, 12 Apr 2021 4:54 PM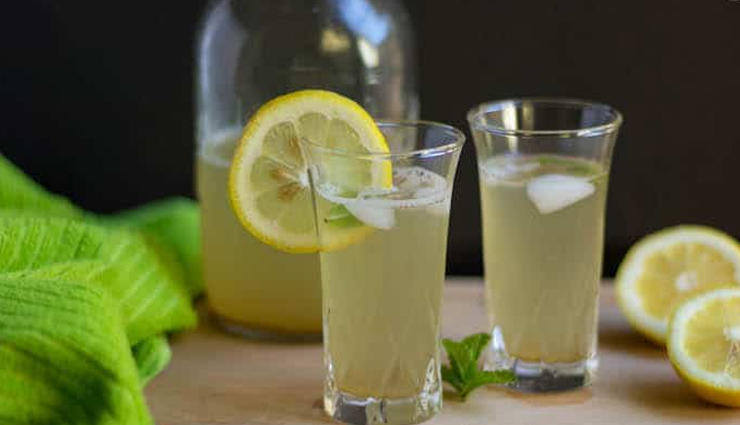 Nimbu Masala Soda also known as Banta, Batli Soda, Goli Soda or Goti Soda (Goti means small marble ball) lots of other name. Nimbu Masala Soda is an informal term for a carbonated lemon flavored soft drink. It is very popular in India. Even it is popular across North India and especially the capital Delhi. In fact, it is known as "Delhi's Local Drink", Nimbu (Lemon) soda or Kanchay Waali Drink.

The drink is often sold mixed with lemon juice, crushed ice, chaat masala and kala namak (black salt) as a carbonated variant of popular lemonades Shikanjvi or Jal-Jeera. It is available at street-sellers known as Bantawala.
Ingredients

3-4 cup Club Soda/Plain Soda
¼ cup Brown Sugar/Regular Sugar
¼ cup Fresh Mint Leaves
2 Lemon Juice
1 tsp Cumin Seeds Powder
¼ tsp Black Pepper Powder
¼ tsp Chaat Masala
½ tsp Black Salt
1 tbsp Grated Ginger
2-3 Pinch Salt
Ice Cubes
Some Mint Leaves for Garnishing
Lemon Slices for Garnishing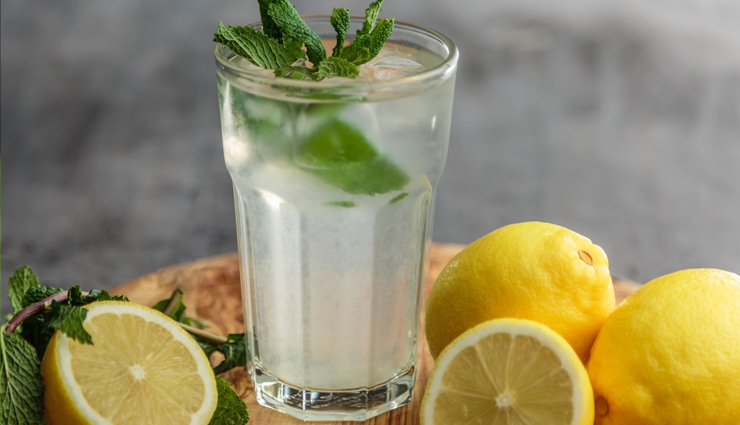 Method

* Take a blender jar, and add sugar, fresh mint leaves, lemon juice, cumin seeds powder, black pepper powder, chaat masala, black salt, salt, ginger and ¼ cup of water in it.

* Blend it well till all sugar dissolved and make smooth juice liquid.

* Now strain the mixture in to a small bowl.

* Take 2-3 serving glasses, pour the prepared mixture into the glasses.

* Add some mint leaves, lemon slice and crushed ice or ice cubes in it.

* Just before serving, pour the soda over it, garnish it with mint leaves, sprinkle some chaat masala, cumin seeds and serve chilled fresh.
Tags :