Home

›

Summer Recipe- Traditional Indian Drink Pudina Aam Panna
Summer Recipe- Traditional Indian Drink Pudina Aam Panna
By: Kratika Mon, 12 Apr 2021 5:10 PM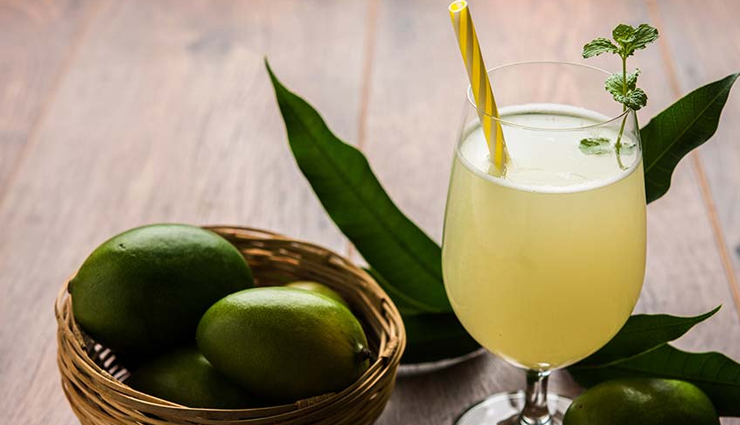 Pudina Aam Panna is an Indian drink renowned for its heat-resistant properties. Pudina Aam Panna traditional Indian household summer drink which contain the goodness and exciting flavor of mint and mango. Pudina Aam Panna made with real mint and raw mangoes. A delicious summer cooler made from raw mangoes, flavored with mint leaves roasted cumin seeds and black salt.

Aam Panna is made from green mangoes and is light green in color, and is consumed as a tasty and healthy beverage to fight against the intense Indian summer heat. Now have the summer favorite Aam Panna with the Pudina twist. Tangy Raw Mango and Mint Drink, Aam Zor or Aam Panna many a names to the same drink, is an ultimate Indian summer drink for beat the heat. Serve your guests and enjoy the summer by preparing your dish with this tasty and delicious pudina aam panna.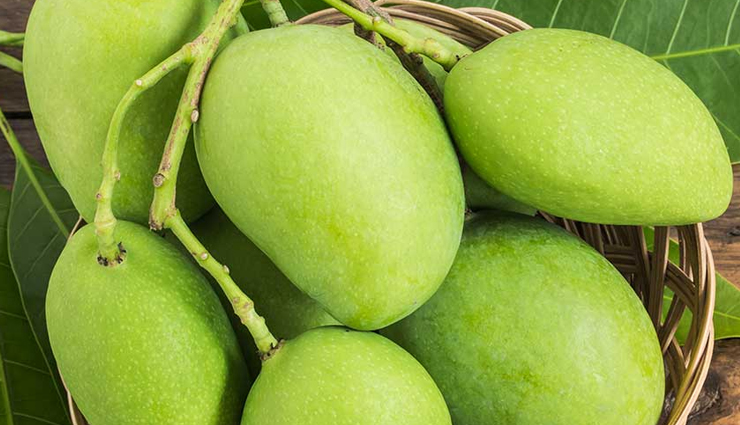 Ingredients

3-4 Medium Size Green Raw Mangoes
1 cup Brown Sugar
1 tbsp Roasted Cumin Powder
1 tsp Black salt
Salt
ž cup Mint leaves
Ice Cubes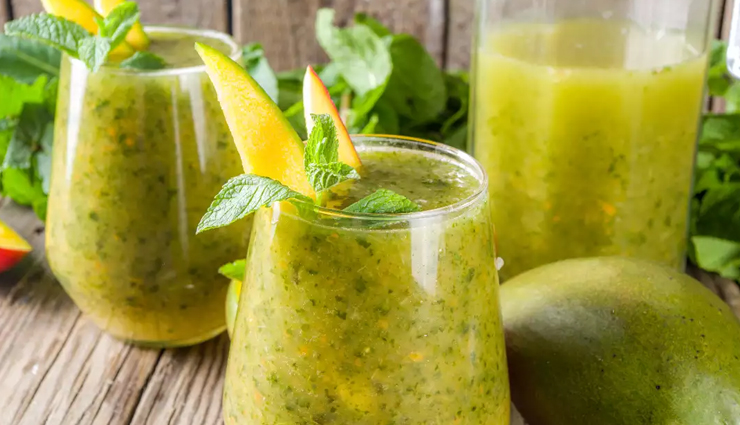 Method

* Place mangoes along with 2 cup water in a sauce-pan and bring to a boil. Simmer for 10 minutes or you can pressure cook mangoes with water till soft or 3-4 whistle.

* Let it cool down completely and then peel the mangoes and get the pulp with the help of a spoon and discard the seeds.

* Now add the mangoes pulp into a blender along with mint leaves, sugar and ― cup water, blend it and make a smooth puree.

* Remove it into a pitcher, then add roasted cumin powder, black salt, salt and mix it well.

* Add 2-3cup chilled water, mix it again, pour it into the serving glasses.

* Then garnish it with mint leaves, ice cubes and serve immediately.
Tags :