Home

›

Summer Recipe- Dal Pakwan For An Authentic Breakfast
Summer Recipe- Dal Pakwan For An Authentic Breakfast
By: Pinki Mon, 06 July 2020 11:55 AM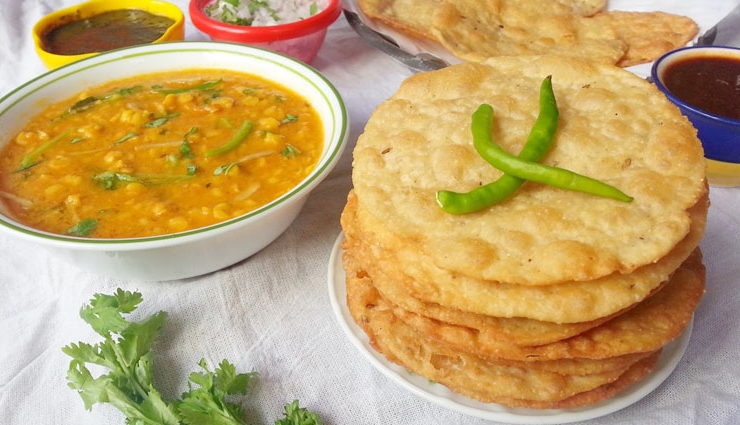 Dal Pakwan is an authentic breakfast delicacy in Sindhi homes. Crisp flavoured puris known as Pakwan served with spicy dal topped with chutney. It is very delicious and convenient in preparation. You can use it as breakfast or for snacks for any occasion or even eat in your dinner. Taste of these is so good that it will Elevate your inner CHEF.

Ingredients

For Dal:

Chana Dal – 1 cup Soaked ( 1 hour)
Green Chillies – 2 finely chopped
Red Chilli Powder – 1/2 tsp
kashmiri Red Chilli Powder – 1/2 tsp
Onion- 1 Finely Chopped
Cumin Seeds – 1 tsp
Turmeric Powder – 1/4 Tsp
Lime Juice – 1 small lemon
Garam Masala – 1/2 Tsp
Ginger chopped – 1 tsp
Garlic Chopped – 1tsp
Salt To Taste
Asafoetida – A pinch
Ghee – 2 Tbsp
Coriander Leaves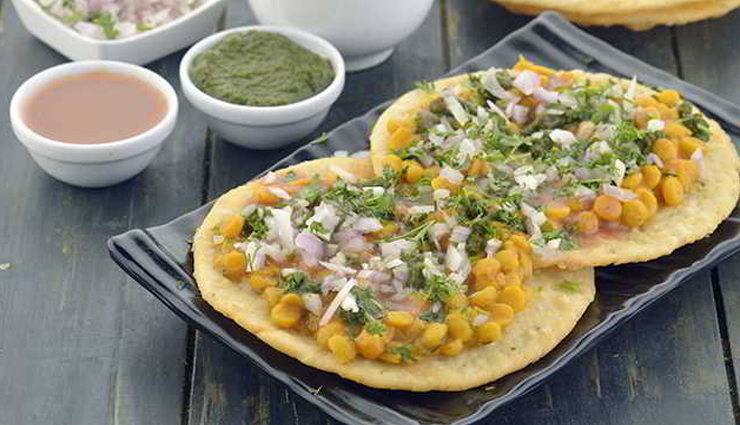 For Pakwan:

1 Cup Plain Flour (Maida)
1 Tsp Carom Seeds (Ajwain)
2 Tbsp Oil
Salt to Taste
Oil for frying

For Garnishing:

Tamarind Chutney
Green Chutney
Chopped Onion
Red Chilli Powder
Cumin Powder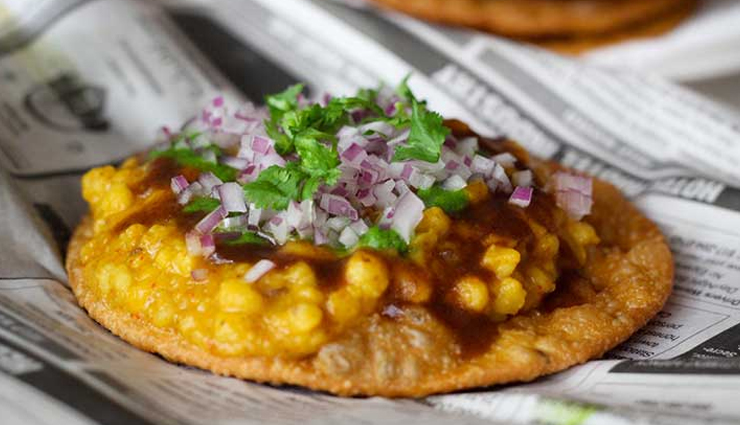 Method

Prepare Dal:

* Heat ghee in a cooker. Add asafoetida, cumin seeds, finely chopped onion, ginger, garlic, green chilli. Saute for 2 minutes.

* Add soaked chana dal. Add garam masala, turmeric powder, red chilli powder, kashmiri red chilli powder salt to taste and water (enough for the dal to soak).

* Cover it and cook on a high flame upto two Whistles.

* Once done turn off the flame and add coriander leaves and lime juice and mix well.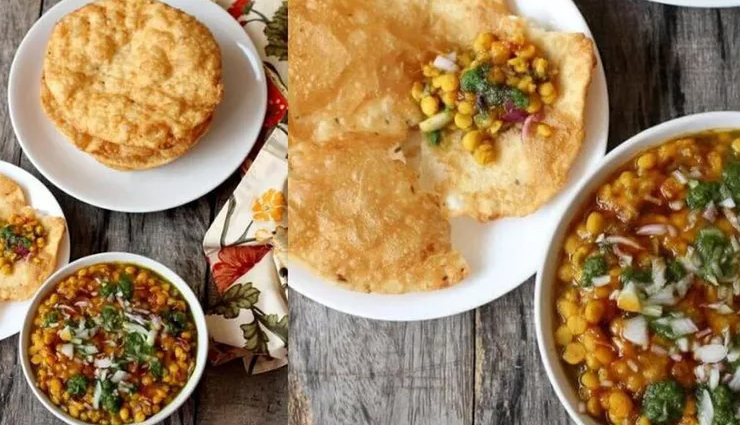 Prepare Pakwan:

* Make the dough using plain flour, oil, carom seeds, water and little salt.

* Take a small piece of dough and roll it out to form a flat chapati. Cut it in the shape of a perfect circle using a lid or cutter.

* Prick the pakwans slightly using a fork so that they do not blow up like puris.

* Deep fry the pakwans on low heat. Fry until they turn crispy & golden brown in colour.

Assemble it all together:

* Layer the thick dal on the pakwan and then add a layer of sweet tamarind chutney and green chutney on the top.

* Garnish with red chilli powder, cumin powder, chopped onions.

* The delicious Dal Pakwan is ready to be served.
Tags :