Home

›

Recipe- UP Style Matar Ka Nimona
Recipe- UP Style Matar Ka Nimona
By: Neha Thu, 01 Dec 2022 4:19:28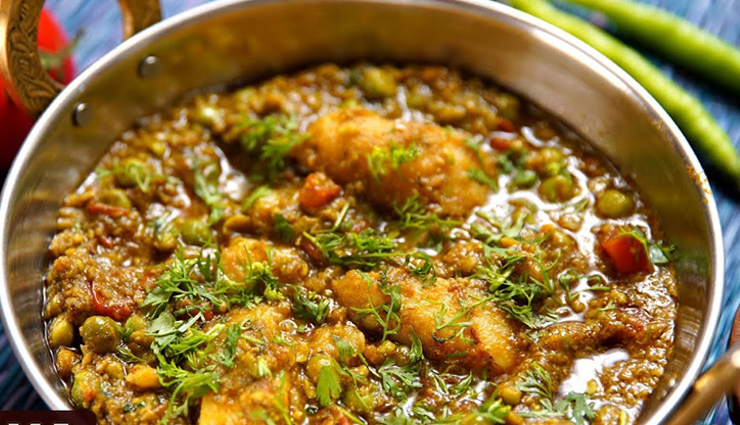 Matar ka Nimona, a UP style Indian curry made with fresh green peas, potatoes and very minimal spices. Tasty soupy curry, this is perfect to pair with rice or chapati/paratha. It takes just 30 minutes to cook it. This fresh peas curry is best made with tender winter peas that are sweetest so make it while these are in season.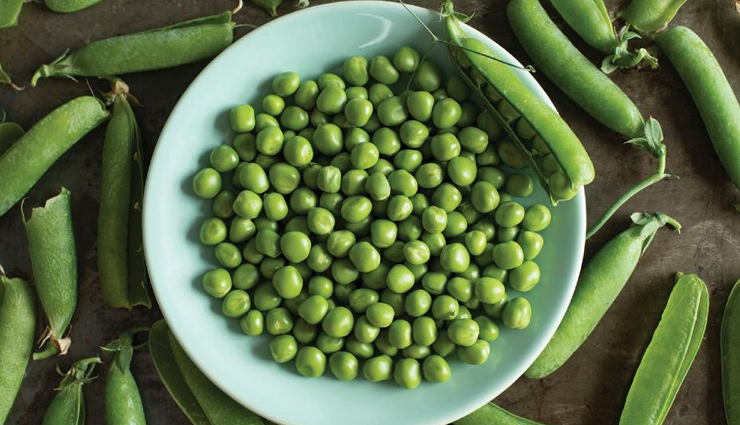 Ingredients

2 cups green peas shelled
¼ cup green peas shelled and boiled
2 Tomatoes sliced
2 green chilis
1- inch ginger piece
3-4 dal wadi/badi
1 teaspoon cumin seeds
¼ teaspoon turmeric powder
½ teaspoon garam masala powder
Salt to taste
3 tablespoon coriander leaves with stems chopped
3 tablespoon mustard Oil
2 medium potatoes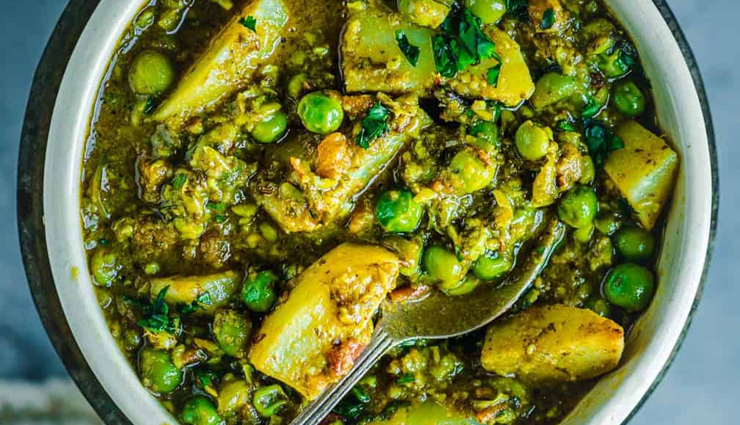 Method

- In a grinder, make a paste of 3tbsp coriander leaves, 1 inch ginger piece and 2 green chillies. Keep this paste aside.

- Grind 2 cups of shelled peas coarsely. You do not want a paste here, the curry has some bite.

- After that in a pan heat 1tbsp of mustard oil till smoking point. Slow down the heat roast ground peas in hot oil for few minutes while continuously stirring it.

- After roasting peas keep them aside.

- Now in another pan, add 2 tablespoon oil and fry dal badi if you are using. Fry and take them out.

- Next in hot oil add 1tsp cumin seeds, a pinch of asafoetida (hing) and 3 whole red chillies. Allow the cumin to crackle

- Add green coriander paste and fry for 2-3 minutes, then add 2 sliced tomatoes.

- Cook tomatoes till these are mushy and then add ¼ teaspoon turmeric powder. Add roasted peas, mix them well with tomato masala and add about 2 cups of water. Mix it

- Now, add 2 boiled potatoes sliced, fried badi, ¼ cup boiled peas, salt to taste, garam masala cook for few minutes on slow heat.

- Matar ka nimona is ready enjoy it hot as thick soup or serve this hearty peas curry with rice, paratha or Naan.
Tags :