Home

›

Recipe- Winter Special Dessert Moong Dal Halwa
Recipe- Winter Special Dessert Moong Dal Halwa
By: Neha Tue, 29 Nov 2022 2:49:03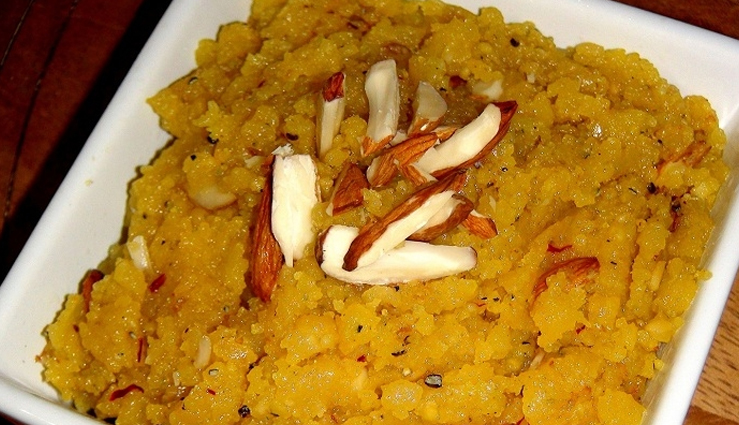 Moong dal halwa recipe, super easy to make Indian dessert recipe of Moong ki dal ka halwa for winters. A rich Indian dessert recipe that is I often cook for special occasions and this also makes delicious festive dessert. If you love traditional desserts this moong dal halwa is an easy recipe to start with.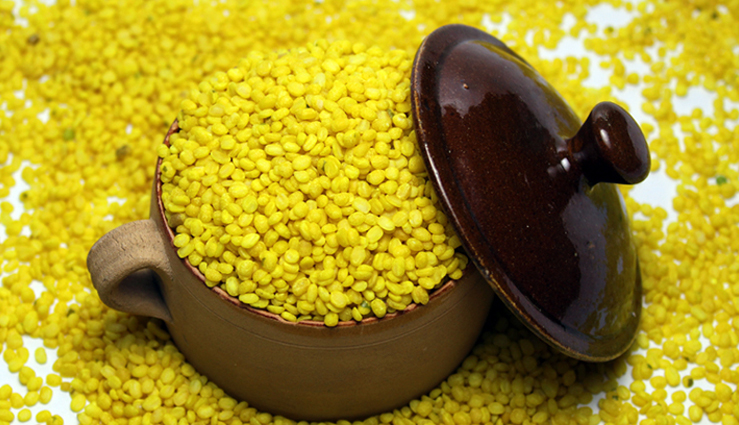 Ingredients

½ cup Moong Dal
1 cup Sugar
1 cup Water
4-5 Small Cardamom
Kesar
1 cup Ghee
1 tablespoon Rava
1 tablespoon Besan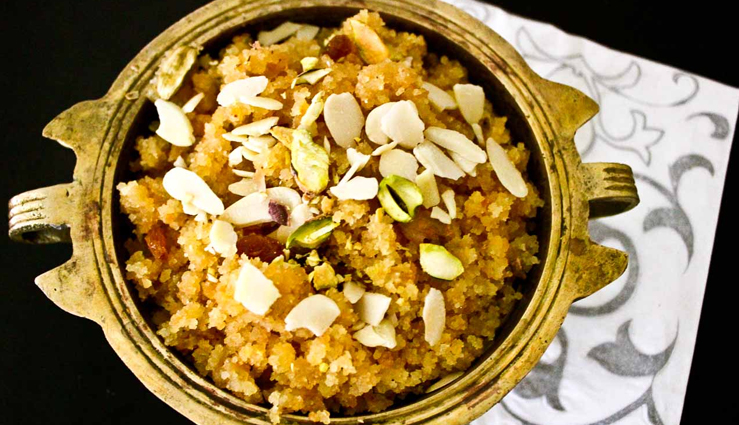 Method

- Moong dal halwa is an easy but laborious process to make. First wash the moong dal with fresh water and then soak it in water for 4-5 hours.

- After 4-5 hours, drain the excess water using a mesh strainer and grind the moong dal to a coarse paste.

- After that, make sugar syrup for the halwa. Heat a pan and add 1 cup of sugar in it, after that add 1 cup of water and 4 small cardamom in it. Sprinkle some kesar in the water and allow it to boil. Keep stirring the sugar syrup until the sugar is dissolved in the water.

- Turn off the heat and keep it aside.

- After that take a pan and add 1 cup of ghee in it. After that add 1 tablespoon of rava and a tablespoon of besan in it.

- When the besan starts to roast add the coarse masoor dal paste in it.Now, in Slow Heat cook the halwa. Remember that we will cook the halwa in slow heat unless it's cooking.

- Keep stirring the paste continuously for 30 mins. While stirring keep pressing the halwa down with your spatula to cook the halwa from inside.

- Keep stirring regularly otherwise lumps will form in the halwa.

- Cook, stir and press the halwa until it is golden brown and you can see the ghee is separating itself from the halwa.

- After that add sugar syrup and cook for another 4-5 minutes.

- Add some pistachio and almonds on it and serve hot.



Tags :