Home

›

5 Ways To Keep Your Parents Happy
5 Ways To Keep Your Parents Happy
By: Pinki Tue, 19 May 2020 09:42:03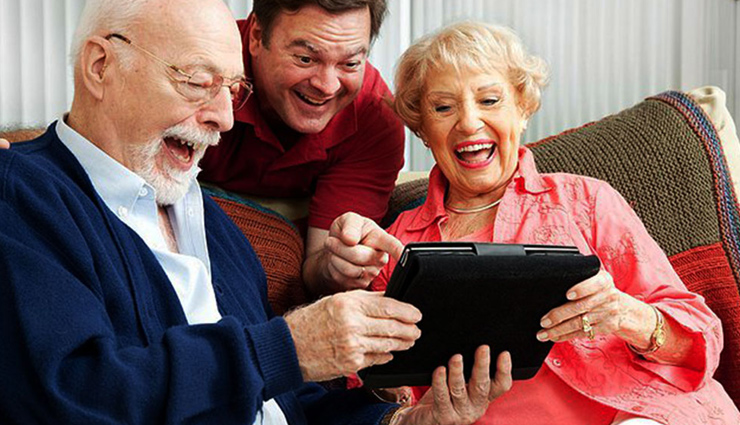 As the saying goes, blood is thicker than water. You can't really describe relations like blood relations. In today's hectic life, it's only getting harder to stay close to your parents. The Internet doesn't necessarily help either, to some it gives a sense of false distance that isn't the same as actually being both physically and emotionally close. How to make your parents happy? Understand what would content your parents, often times it's the little things that bring light to their life and keep your relation with them strong.

* Understand them

Parental love is timeless. Since you are young, they love you despite keeping them awake all night when you cried, your personal needs replace their weekend social parties, extra chores done to keep up with the mess you make and tolerate all your noisy rambling. They love you unconditionally. The only reason they often impose restrictions on how you led your life is to make sure your future of safety and happiness is secured. As you get more mature, you would better understand your parent's point of view. Only then would you be thankful for their effort and unwavering love.
* Spend some time

There is nothing that brings more joy to parents than spending meaningful time with their parents. As you grow up, you tend to end up avoiding them for your own clique of friends or school activities. As you start to leave, loneliness would start to hit them. In a way that fear of you leaving might often mean them being stricter to you, all in order to have you around longer. When you did leave one day, never forget to spend time with your parents. Visit them on a weekend or take them out for dinner. They will be happy as long as you are there for them.

* Show gratitude

No doubt parents had done plenty for you, uncountable sweat and blood into raising. They are the reason you get to live carefree with a proper education and a well-deserved job after. For all the things they did for you, nothing was ever expected in return. Why not show your gratitude to them every now and then? Send them flowers, physically visit them, give them more memories worth cherishing in return.
* Share their problems

If you notice that your parents look overly stressed, ask them about what's wrong and if there's anything you can help them with. Most likely they won't share the problems with you since they would rather not spread the stress over to their children. But if they do decide to share it with you, listen carefully. If you are their main concern, listen to what they had to say and learn how you could improve yourself. While you could get irritated by the lectures, remember that this is all done for your own good. They aren't reprimanding you in this case, but often more of complaining. Hey, parents have a need to complain about their life too. Whether they chose to share it with you or not, the fact that you are showing concern should cheer them up a bunch.

* Do little things for them

Take note of the special events through the year. Birthdays, Mother's or Father's day, wedding anniversary, or even the day you are moving out of the old house. Make or get them a gift, which doesn't have to be anything remarkable. It's the thoughts that count. If you have no idea for the right gifts, then take them out for a nice lunch.