Home

›

8 Dinner Date Ideas To Feel The Magic Of Love
8 Dinner Date Ideas To Feel The Magic Of Love
By: Kratika Thu, 10 Feb 2022 11:55:22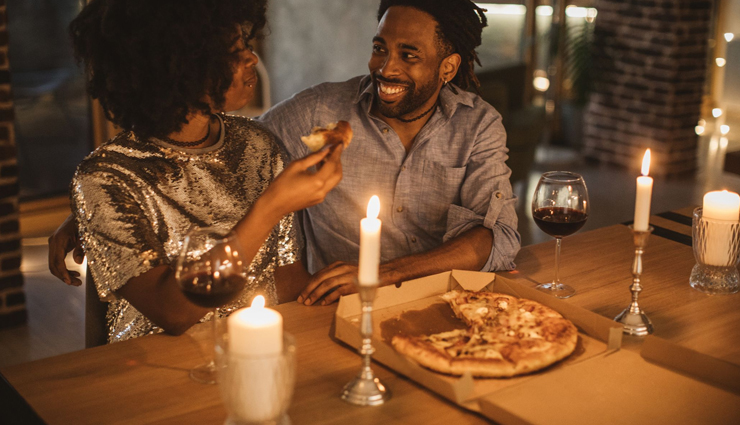 There's just something about dinner dates that scream romance and love. If you've watched several romcoms, then you know what we mean. By knowing the right kind of romantic dinner date ideas and using them, you can easily surprise your partner with the most romantic dinner date of their life!

Whether you just recently started dating or have been together for years, romantic dinner date ideas are applicable for both scenarios. It's a great way to get to connect with your new lover better, and the perfect way to rekindle your spark throughout the years.

No matter how you decide to enjoy a dinner date or what your intentions are, you need to understand what it takes to make a dinner date perfect.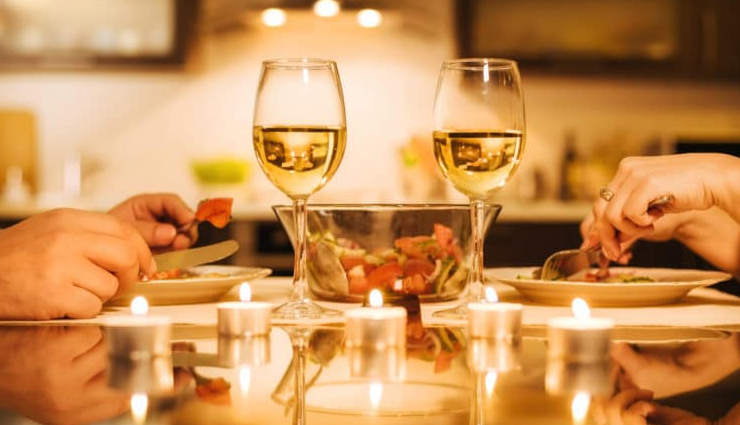 # A home-cooked meal

If you're a good chef, show off your culinary skills by inviting your date over for dinner at home. Even if you're not *as long as you don't burn the food or house down*, then feel free to surprise them with a meal.

This isn't a good option for a first date because the setting can be rather personal and your date may assume you're only doing this to sleep with them. But for any other date, it gives you a chance to let your date know how special they are to you. Also, it's fun to experiment with different recipes and see which one they'll love the best.

This is a simple and easy date, and depending on your culinary skills, you can make a memorable impression too.

# A long drive and dinner

Someone once said that the journey is far more important than the destination. If both of you have some time on your hands, head out early in the evening to a great place an hour or so away from your area code.

This is honestly one of the most memorable romantic dinner date ideas you can bring to life.

There's no way they won't remember a dinner you took them away from town. Enjoy the views, have wonderful conversations along the way, and you'll be able to create a memory that'll be unique and gossip-worthy.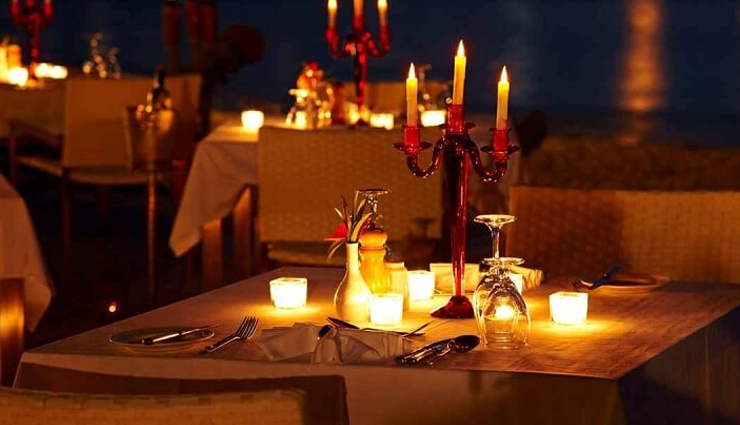 # Candlelight dinner in the backyard

You can never go wrong with a candlelit dinner as it's one of the classic romantic date ideas. Light candles in your backyard and place a few candles on a small cozy table where both of you can sit down close, share food or dessert, and have a long conversation about your time together.

It's impossible not to feel romance in the air, regardless if you just started dating or having been together for years.

# A standup comedy show and dinner

If you're not too great with your conversation skills or feel rather nervous, this may be an acceptable first date option *just as long as you do speak and both of you get to know each other*. Romantic dates don't always have to be so serious, you know? It's a great way to laugh together and have a fun time.

Just make sure you wrap the date up by going somewhere cozy for dessert so you don't forget the romance in all that fun.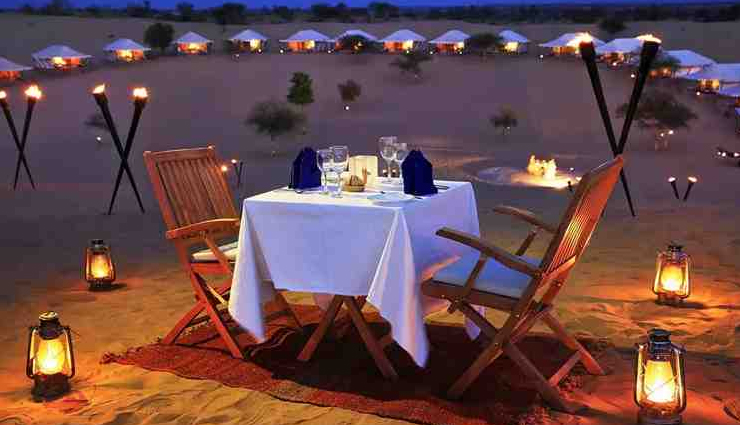 # Karaoke night

Karaoke nights never go out of romance when thinking of romantic date night ideas.

Head out to a karaoke bar, watch several other bad singers bray out of tune, laugh at them together, have lots of drinks, have dinner, join the list of bad singers by singing at the top of your voice, and don't forget to serenade your lover while you're at it.

If you're confident enough to do this, you should know that karaoke date nights are one of the most memorable ways to bond, and impress your lover with your confidence as well!

# Live music

Live music can be a perfect accompaniment for a romantic dinner. Pick a restaurant with live jazz or soulful blues, or any kind of music that makes both of you feel relaxed and intimate at the same time.

With the buzz of a few drinks in the air, both of you will feel really cozy and romantic in the warm, soft glow of dim lights and the smooth music resonating around you.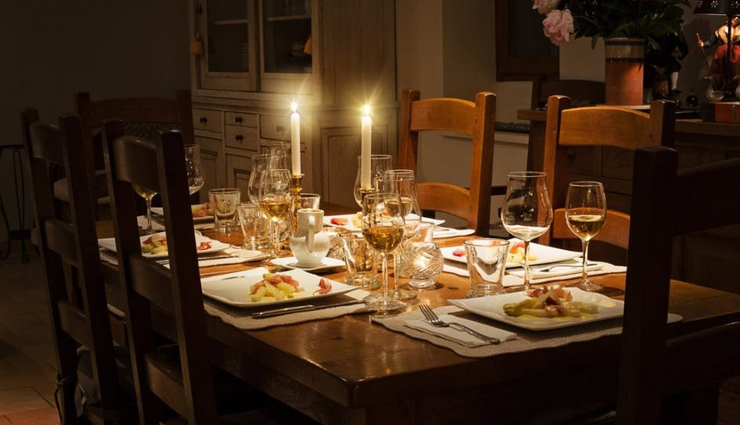 # Cook-your-own-food restaurants

These restaurants aren't the first choice for lazy diners, but for a romantic date? Well, this can be just perfect! This is one of those unique romantic date night ideas you'll both enjoy as you appreciate one another's presence. Especially if you both love food *who doesn't?*, this is the perfect dinner date idea to try together!

You get to cook for each other, have loads of laughs while preparing the food, and enjoy a wonderfully unique experience that can easily stretch for a few hours without the worry of date conversations that may leave one of you feeling awkward.

# Take a pizza and go somewhere nice

Pizza nights and a breathless view? It couldn't get any better than this. It's one of the most romantic dinner date ideas that people often look over, but can be a date to remember. This is as simple as it gets. No fuss, no problems, and all memories.

Dress up in regular casuals, pick up a pizza along the way and head out to a romantic place, be it a park, cliff or a calm street with a perfect view.