Zika Virus Cases In Rajasthan Rise To 72
By: Pinki Tue, 16 Oct 2018 09:38:13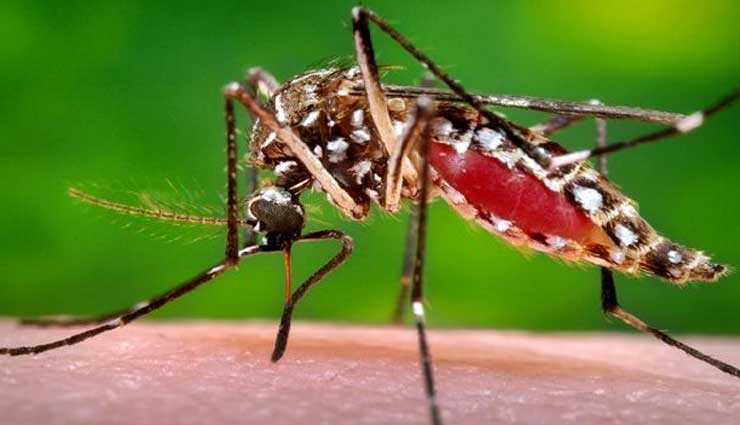 Twelve new cases of Zika virus were detected in Jaipur Monday, taking the total number of infected people to 72, a Rajasthan health department official said. The figures were issued after a review meeting chaired by Additional Chief Secretary (ACS) medical and health, Veenu Gupta. "Sixty out of the total 72 patients are healthy after treatment," the official said after the meeting where measures required to contain the situation were discussed.

Most of the cases have been reported from Shastri Nagar area here where fogging and other anti-larvae activities are being carried out to prevent the spread of the virus, he said. So far, door-to-door survey of 96,000 households has been conducted in Shastri Nagar and neighbouring localities. Mosquito larvae was found in the area, the officer said.

He said 68 challans, amounting to Rs 44,000 penalty, were issued after finding larvae in houses. The state health department has also issued an advisory for pregnant women staying outside the affected area to not visit Shastri Nagar. The virus, transmitted through aedes aegypti mosquito, causes fever, skin rashes, conjunctivitis, muscle and joint pain. It is harmful to pregnant women as it can lead to microcephaly, a condition in which a baby's head is significantly smaller than expected.

In India, the first outbreak was reported in Ahmedabad in January 2017 and the second in Tamil Nadu's Krishnagiri district in July that year. Both these outbreaks were successfully contained through intensive surveillance and vector management. The disease is under surveillance of the Union Health Ministry although it is no longer a Public Health Emergency of International Concern under the World Health Organisation (WHO) notification since November 18, 2016.