Home

›

5 Interesting Facts About Mystic Mahabodhi Temple Where Lord Buddha Attained Enlightenment
5 Interesting Facts About Mystic Mahabodhi Temple Where Lord Buddha Attained Enlightenment
By: Pinki Sun, 03 May 2020 10:01 AM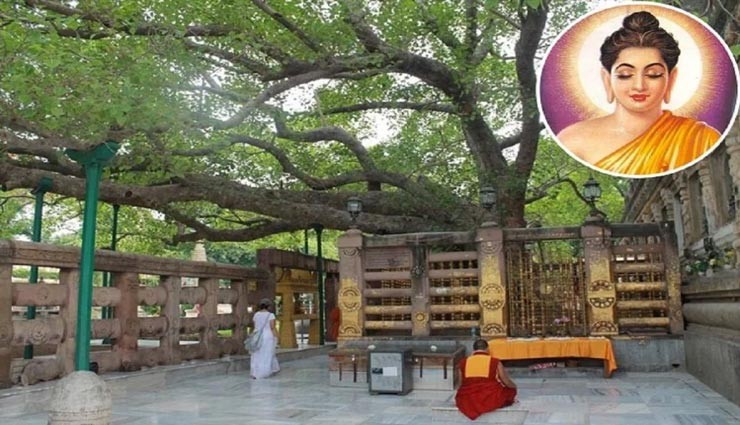 Mahabodhi temple is a heritage site, which is a restored ancient temple of Bodh Gaya, built at the very spot where Lord Buddha attained enlightenment under a Bodhi tree. Bodhi tree is the common sacred fig tree or the peepul tree. Bodh Gaya is located in Gaya district, which is around 100 km away from Patna of Bihar. What more do you know about Mahabhodi temple? Here is a compilation of interesting facts about the temple, which would intrigue you to visit the site.

* Do you know that the temple holds the Bodhi tree, under which Buddha got enlightenment. Well, it is half-true. After building the temple, Emperor Ashoka sent his heirs to Sri Lanka and various parts of India to spread Buddhism. He also sent a sapling of the original tree to Sri Lanka. When Muslim invaders destroyed the temple along with the original tree, a sapling from the Sri Lankan tree was brought back to Mahabodhi to grow. However, the strength of the tree is weakening. The tree is gradually slanting and getting support from the walls of the temple. This might cause serious damage to the temple and people are planning to substitute the tree with its own clone, when the tree fails. Make sure to visit while the tree is out there.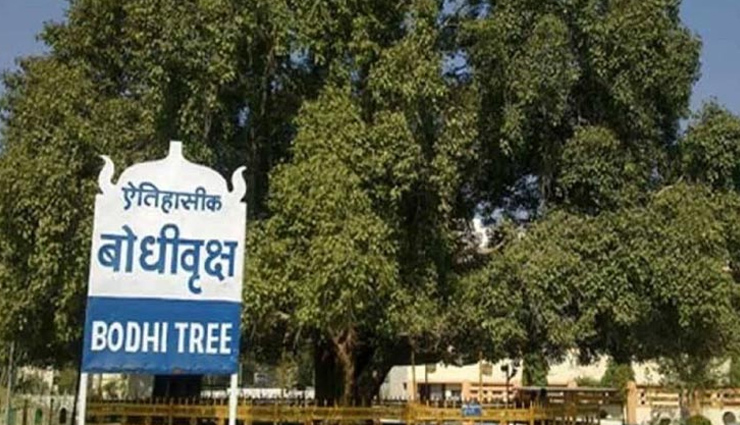 * The original temple was said to be built in 3rd century BC by Emperor Ashoka. The current structure was built in 5th and 6th century AD. It is one of the most ancient Buddhist temple and it is entirely built by brick. It is one of the very few ancient structures built entirely with bricks It is considered as one of the most holiest pilgrimage spot for Buddhists in the world.

* You can find many elements, which would prove the roots between Hinduism and Buddhism. This temple is one such element. You can find many paintings and sculptures of Hindu Gods like Lakshmi, Sun God riding horse chariot, the eagle God, Garuda and others in the railing. It is said that the railing of the temple is what remains of the temple, which was built in BC.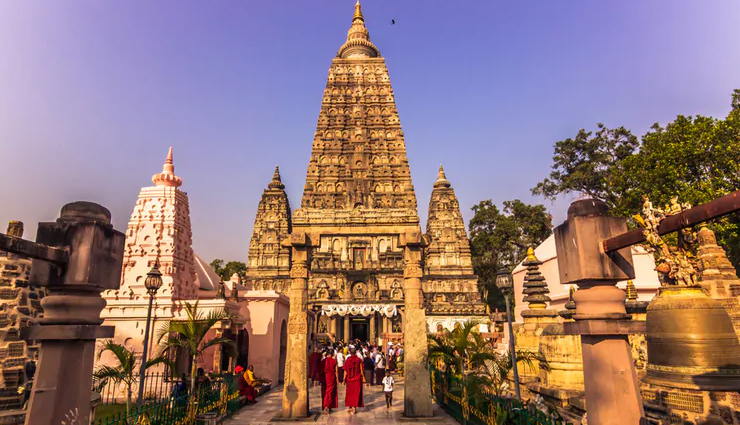 * There is a legend that, if the Bodhi Tree was not present in the region, the ground of the Bodhi tree will not allow any plant, not evens a grass to grow. No, living being would be able to travel through that region. After the original tree was destroyed, a similar scenario was said to be experienced. It is also said that the location of the tree is the navel of the Earth.

* There is a lotus pond in the temple, closer to the Bodhi tree. The passage running around the pond has many stone lotus carved. It is said that Buddha spend seven weeks of his life meditating in this region. He performed walking meditation, by walking 18 steps froth and back.
Tags :