Home

›

Mysterious Step-well, People Start Fighting After Drinking Water
Mysterious Step-well, People Start Fighting After Drinking Water
By: Sandeep Tue, 30 Jan 2018 12:07 PM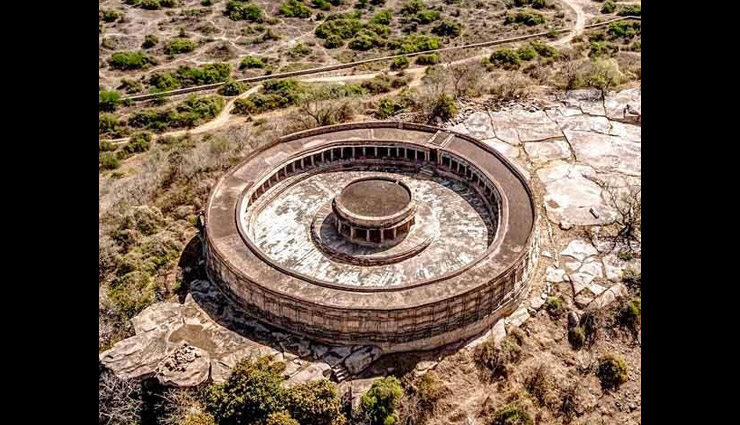 India is a country with many historical places. Those who have hidden so many secrets inside them, their secret has not been solved till date. Today we are telling you about a 'Tantric Baawdi' in a place situated in Madhya Pradesh.

This village is situated in the 250-year-old Herpur Garhi complex located in Girarharpur town, 20 km from the city of Sheopur, Madhya Pradesh. People say that drinking water from this bawdi used to fight and fight each other till the next brother. When such incidents escalated with the royal family and others, the ruler decided to close this bawdy. It is present in remnants in Hirapur Garhi, situated in Giridharpur town of Bavdi district. Raja Girdhar Singh Gaur had prepared eight daggers in Garhi in his reign 250 years ago. There is a bawdi in it, which is called Tantric Baadhi.

The villagers say that this drinking water of this lady was starting to quarrel for the brother. When such incidents began to occur between the royal family and others, the king gave this patah. People say that an angry Tantric had practiced magic, after which the water from this bowl had such an effect. This bed is about 100 square feet and it is 10 feet deep. It is situated near the place of Shivaji in Sorathi Bagh in Baudi Garhi Complex. There were mango trees before and the king used to come often in this garden. Today, there are 4-5 babies left here. There is still water in a bowl to this day.

This place was settled by King Girdhar Singh Gaur. This city has been famous for magicians and Tantricas. People say that there is a strong fight between two magicians once about the tantrikas. A magician broke the palm tree with magic, the other added it. But one end connected to the tree is connected to the slight difference. This tree has been present for a long time. The name of this old town is Hirapur, but people call it Giridharpur. Here is the Narrogje Railway Station and its name is Giridharpur. In the name of Raja Girdhar Singh, people call a part of this here called Giridharpur and the old part called Hirapur.

This cottage is a victim of misery today. The bush has come up around the palace. There is a temple of Shiva outside the palace, but now the goddess statue has been seated in it. Within a small temple inside the house, there is a Shivalinga and Bhairav ​​statue. The palace is on the verge of ending. The sad thing is that instead of protecting your identity, people are busy in ruining it. Water boxes are in waste condition.

Tags :