Home

›

Mystery Behind Thousands Of Shivling In Sahasralinga, Karnataka
Mystery Behind Thousands Of Shivling In Sahasralinga, Karnataka
By: Pinki Sun, 10 May 2020 4:04 PM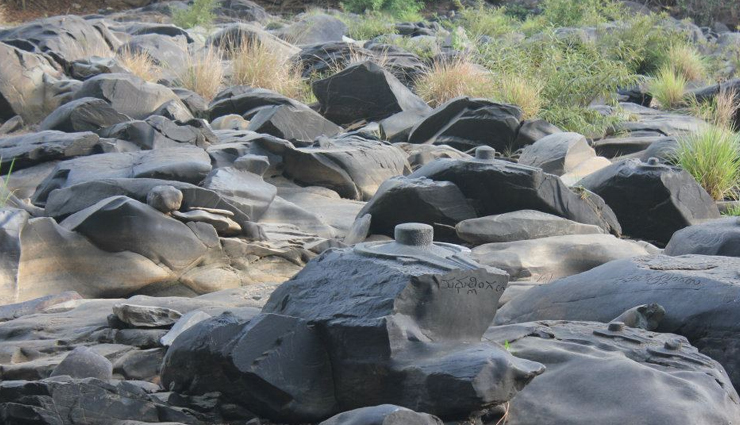 Sahasralinga (Thousand Shivalinga) is a pilgrimage center in Sirsi Taluk in Uttara Kannada district of Karnataka state in India. It is in the river Shalmala and is famous for being the location where around one thousand Shivalingas that are carved on the rocks in the river, are scattered around.

According to historical records these Shivalingas were built by Sadashivaraya, the king of Sirsi, during 1678-1718. Wherever there is Shivalinga the Bull-god Nandi or Basava is seated facing Shivalinga. So also here there are several attractive Bulls seated in different style and modes facing Shivalingas. The area is serene with full of divine environment found amidst the lush green nature, making it a worthy place not only to relax but also provider of mental solace in the presence of Kailasnath, Bolashankar Mahadev, placed on the rocks spotted in the river in variety of angles.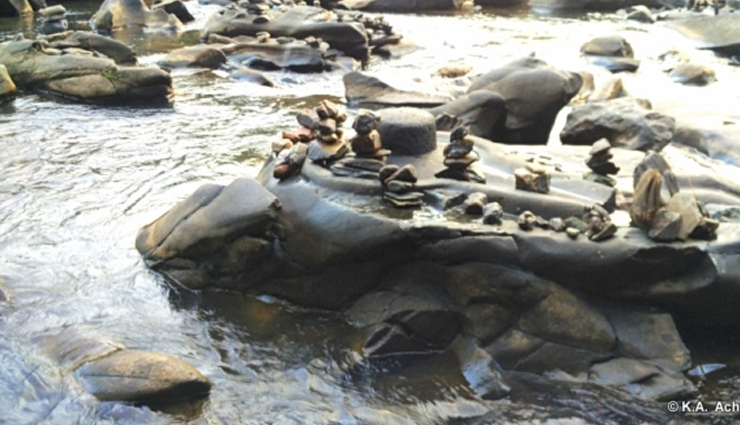 When you are in Heaven, Brahmalok, Vaikunta or Kailas, the abodes of Lords Indra, Brahma, Vishnu and Shiva, respectively, you don't need food or water as written in the scripts. This spot is similar to Kailas as such don't expect any food except river water here! So make your own arrangement as per your needs and taste to carry packed food. Otherwise you have to (can't) enjoy this trip with air and water only!

Lord Shiva is worshipped in the form of Linga, which is familiar as Shivalinga. The most auspicious day to worship Shiva is Mahashivarathri that occurs once in a year, during February or March. On that day devotees visit Siva temples, observe fast and spend sleepless night (jagarane) in singing Bahamans (singing the glory of god) or on meditation. In every Shiva temple the priest perform poojas throughout the night. Worshipping Shiva thus on that sacred day is believed to wash off all the sins committed by the sinner devotees.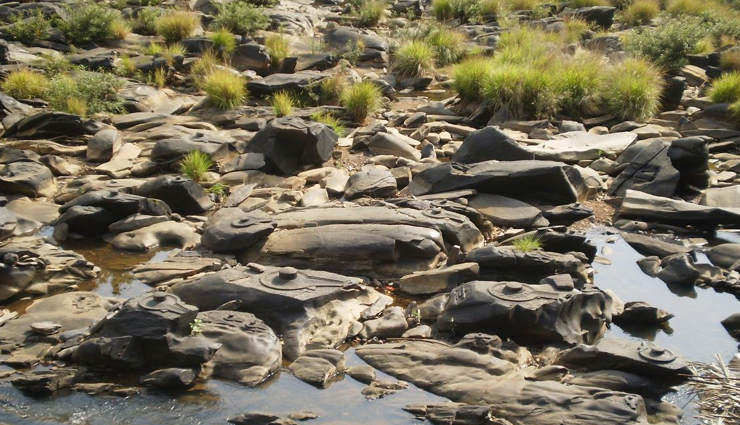 There will be heavy rush and crowd on Mahashivarathri day on this riverbed when thousands of pilgrims come to offer their prayers to Shiva.

I have visited Kotilingeswara, in Kolar district where a gigantic Shivalinga is made out of Mammoth rock and devotees have contributed to make Shivalingas and placed them in line around. It is the single man's effort of a Swamiji popularly known as Balija Swamiji, who aspires to install one crore Shivalingas. The equally gigantic Bull seated facing the great hillock like Shivalinga can be seen from far of distance. There all the Shivalingas have similar and uniform appearance. But here each Shivalinga is in different shape, probably because the Lingas are carved on the rocks wherever found in the rivers as well as on the riverbed, to make them more attractive in appearance since such a variety of Lingas cannot be seen elsewhere, as per my knowledge. This speciality makes this tour of special religious importance for all persons having faith in the existence of god. I had this opportunity to enjoy in life and feel satisfied to have the vibration at the first sight of the scenery of these groups of Shivalingas.

Sahasralinga is on the way to Yellapur from Sirsi. Get down at 'Hulgol' bus stop and walk towards 'Hulgol' and from the main road for about 2km to reach this place. Nearest Town is Sirsi (17kms), better to visit during November to March. Sirsi is at 425km from Bangalore. Nearest airport to Sirsi is Hubli (102km), and Rail head is Talaguppa (54km). Sirsi is linked to other states and cities by buses, where good numbers of hotels and lodges would provide food and accommodation to visitors.
Tags :