Home

›

PICS- Incredible Picture Gallery Taken By A Photographer Inspired By The Death Of Her First Child
PICS- Incredible Picture Gallery Taken By A Photographer Inspired By The Death Of Her First Child
By: Pinki Sat, 13 Oct 2018 2:07 PM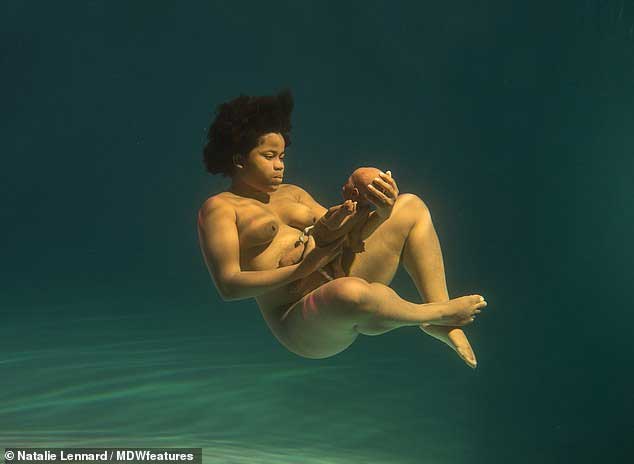 A photographer has made a collection of images showing water births after being inspired by the death of her own son in 2013.

Natalie Lennard, from Worthing in Sussex, created the Aquadural series by photographing nude women with doll babies underwater.

The images show mothers still connected to their babies by the umbilical cord and Ms Lennard, 32, says there is a 'deeper philosophy to water birth'.

She was inspired by her own experience of becoming a mother, after her first child died in 2013. She then gave birth to a healthy daughter in 2015.

Ms Lennard said she wanted to tell the stories of mothers and create 'more positive and inspiring birth images'.

Water birth is the process of giving birth in a deep bath or a specially-designed birthing pool.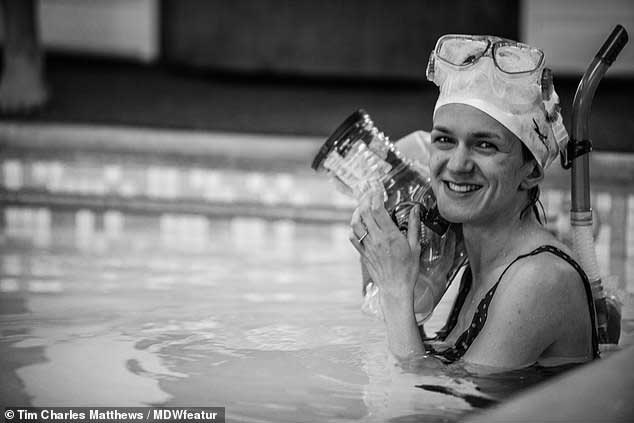 Being in water during labour is thought to help with pain and be more relaxing and soothing than giving birth out of water.

It can also be easier to move in water, because the liquid supports the mother's weight, and reduces the risk of tearing during labour.

'Many women birth in pools for the pain relief, mobility and autonomy it gives them in labour,' said Ms Lennard.

'Some people may not know that the baby can be safely born into the water as they already have been living submerged in amniotic fluid, and do not inhale for the first time until they reach the air.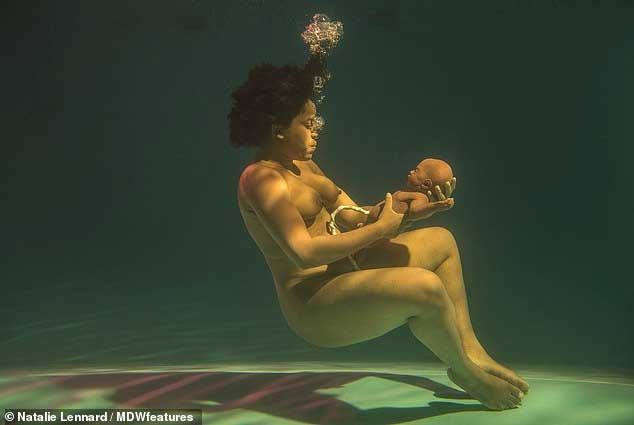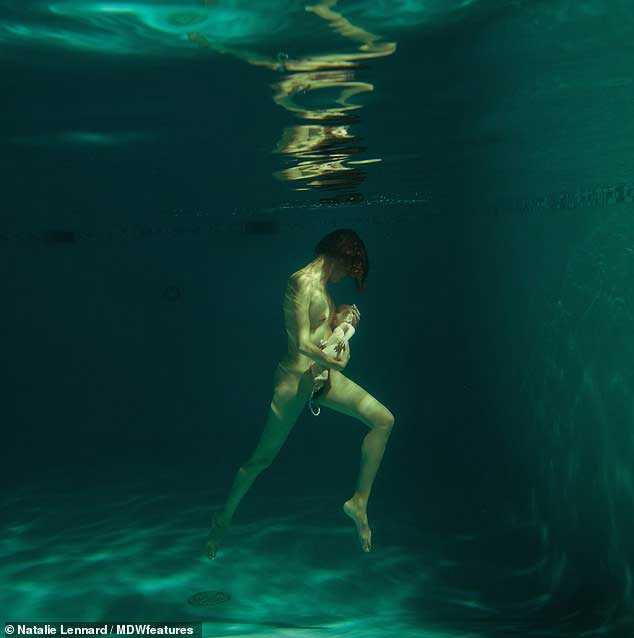 Tags :