Home

›

Temple Where Handcuff Are Offered To God
Temple Where Handcuff Are Offered To God
By: Pinki Mon, 07 May 2018 1:21 PM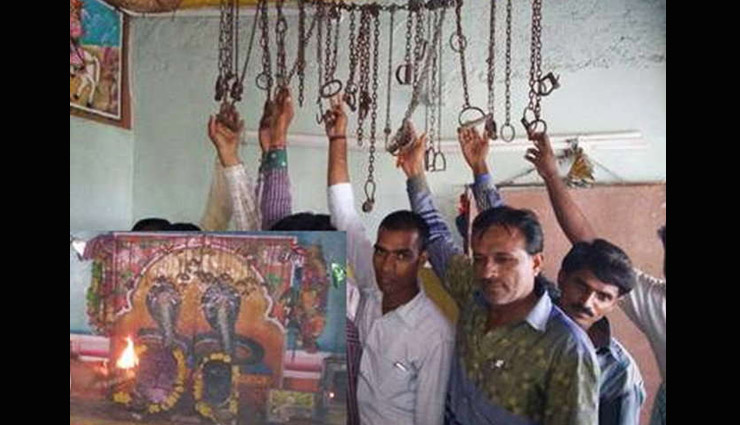 There is a temple in Jaliner village, 30 km from Neemuch, where convicts and those on parole and even runway prisoners come to pray and ask for a wish. There offering to the presiding deity, a Naag Devta is a handcuff which they do in the dead of the night. This tradition has been going on for the past five decades or so.

"Some people come during wee hours of the morning and offer handcuffs," temple's priest Komal Kumar told this correspondent. While villagers say that most people who visit the temple are opium smugglers the priest refused to divulge any details.

While people normally offer coconut and other such things at the temples, the criminals visiting this particular Nag Devta temple offer handcuffs after their wish gets fulfilled. "One can see that many hand cuffs have been offered in this temple. We don't know when some people come and leave the handcuffs," Dr Jagdish Gurjar, a resident of the village said.

Neemuch is the opium growing belt of the country and the drug smuggling is also rampant.

There is a belief among the criminals, particularly the opium smugglers that Nag Devta would help them in time of need.
Tags :