Home

›

Incredible! This Man Eats Lizards Every Single Day
Incredible! This Man Eats Lizards Every Single Day
By: Pinki Mon, 06 Aug 2018 08:21 AM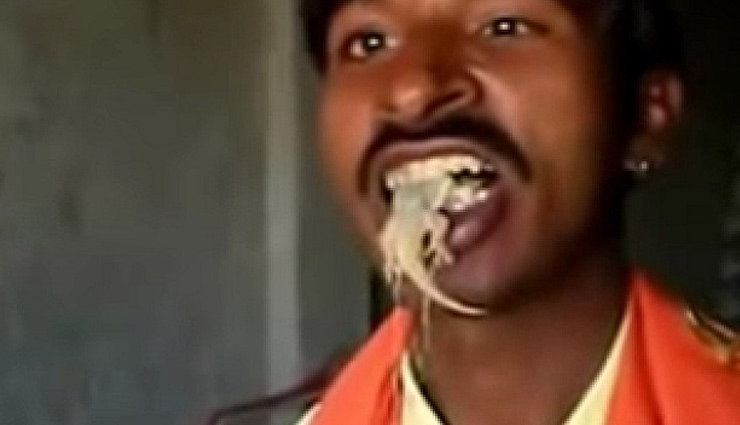 India is a country where people have some weird skills. Indians hold records like having the longest beard or longest fingernails. Here is a story of a man who eats a live lizard. Yes, you heard it right. In this video, a man from Punjab is seen eating a lizard when it's still alive!

The man can be seen playing with the lizard and then he puts it inside his mouth. The lizard's waving tail is still out. After sometime, the man puts the entire lizard into his mouth and chews it! The man doesn't make any awkward face while chewing the lizard, but we thought of puking upon seeing it! It seems that this man enjoys the taste of the reptile!

The guy proudly flaunts his talent but people seem to be not impressed. The video has been uploaded two years back on YouTube, but only 1,500 viewers ahve dared to watch it. Likewise, only two people bothered to comment on it. Hope this man doesn't appear on India's Got Talent.
Tags :