Home

›

VIRAL- The Little Boy Delivery Flowers Will Win Your Heart
VIRAL- The Little Boy Delivery Flowers Will Win Your Heart
By: Pinki Thu, 15 Feb 2018 07:40:27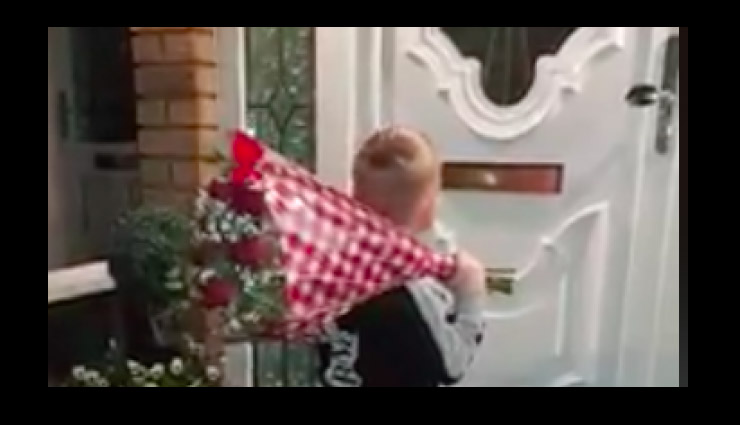 A little boy from Dublin is winning over the internet after hand-delivering a bouquet of flowers to a girl from his neighbourhood for Valentine's Day. Beating the Valentine's Day rush, he decided to go over to her house last night.

With the support from his mam, who was filming the whole thing, Carson rang the doorbell and waited for Ellie to answer the door.

Cool as a cucumber, he had the flowers thrown over his shoulder until he was told by his mam to hold them properly. Then, the door opened and he handed over the gift, and said, "Will you be my Valentine?"

It's very sweet.

Posting the video on Facebook, his mam Aoife said, "Child is gas asked me cud he give my roses 2 ellie lol What a lil gent he is."