5 Beautiful Attractions Of Madhya Pradesh
By: Pinki Wed, 27 Nov 2019 10:32:22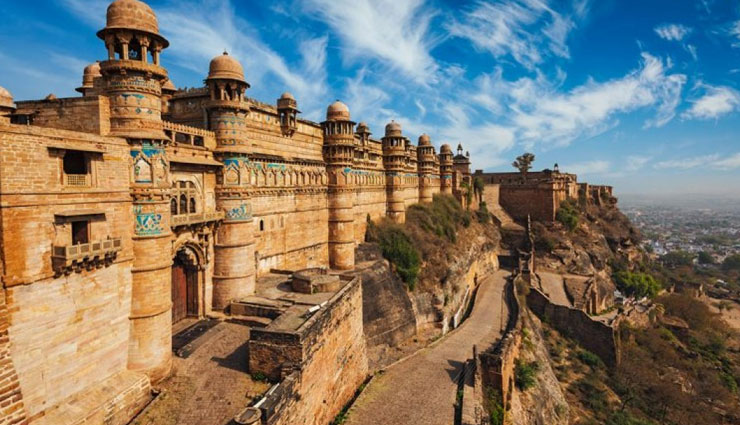 Madhya Pradesh is called as the Heart of Incredible India and home to the cultural heritage monuments,carved temples,Buddhist stupa, Jain temples,forts and palaces. The natural beauty of Incredible Madhya Pradesh with the hill ranges of the Vindhyas and the Satpuras and miles of dense forests offering a unique and exciting panorama of wildlife.Major tourist destinations in Madhya Pradesh are ancient town Dewas,old town Datia,Sonagiri Jain temple, Bateshwar temples Morena, Pashupatinath Temple Mandsaur and Dhupgarh peak Pachmarhi, Madhya Pradesh Tourism destinations also includes Salkanpur saktipeeth, Sharda Mata Mandir,Bharat Milap Mandir Chitrakoot and Chausath Yogini Temple.

* Bhopal

Bhopal known as the City of Lakes for natural as well as artificial lakes and also considered as one of the greenest cities in India. The city has number of tourist attractions such as upper lake,Bhoj Wetland,Taj-ul-Masajid,Gol Ghar,Birla Temple,Manuabhan Jain Temple, Van Vihar and the magnificent monument Bhojpur Shiva Temple.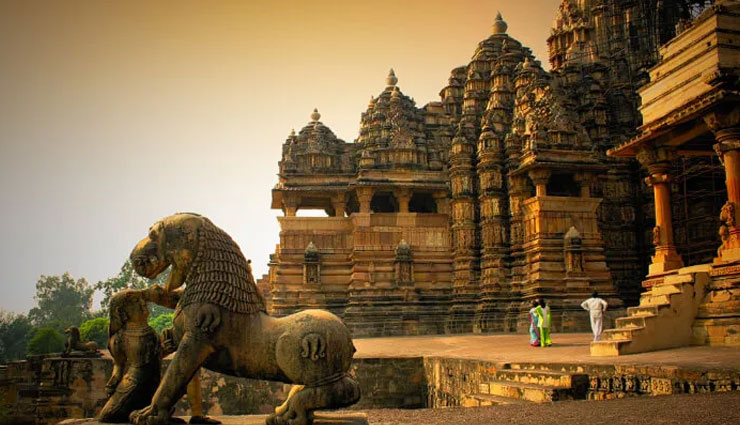 * Indore

Indore is known as the financial capital of the Madhya Pradesh and historically attached to Sikhism and Maratha queen Ahilyabai Holkar. Religious and Historical Places in Indore includes Indreshwar Lord Shiva temple,Khajrana Ganesh Temple,Gommat Giri, Kanch Mandir and Rajwada Palace,Lal Baag Palace and Gandhi Hall.

* Gwalior

Gwalior is one of the historic and major city of Madhya Pradesh known for rich heritage of art and culture as well as an important tourist attraction in central India. Gwalior Fort, one of the most structurally sound forts of India also described it as the pearl in the necklace of the forts of Hind is the major tourist attraction of the city along with Jai Vilas Mahal and Gwalior zoo.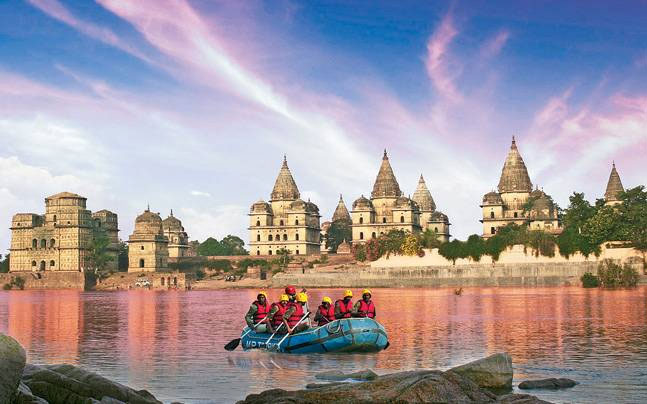 * Jabalpur

Jabalpur has been given the name as the cultural capital of Madhya Pradesh and the third largest urban agglomeration in central India. The central point of India is home to list of tourist attractions, some of the major tourist attractions in Jabalpur are Madan Mahal Fort,Dhuandhar Waterfalls,Chounshath Yogni temple,Kachnar City Shiv Statue and Gupteshwar Cave Temple of Lord Shiva.

* Ujjain

Ujjain is one of the ancient city of India,situated on the eastern bank of the Kshipra River in the Malwa region of Madhya Pradesh. The city is a place of pilgrimage for Shaivites and home to Kumbh Mela and Mahakaleshwar Jyotirlinga,one of the most famous Hindu temples dedicated to Lord Shiva and is one of the twelve Jyotirlingams in India.
Tags :