6 Exotic Wildlife You Can Get Up, Close And Personal With In Australia
By: Kratika Tue, 25 Jan 2022 5:00 PM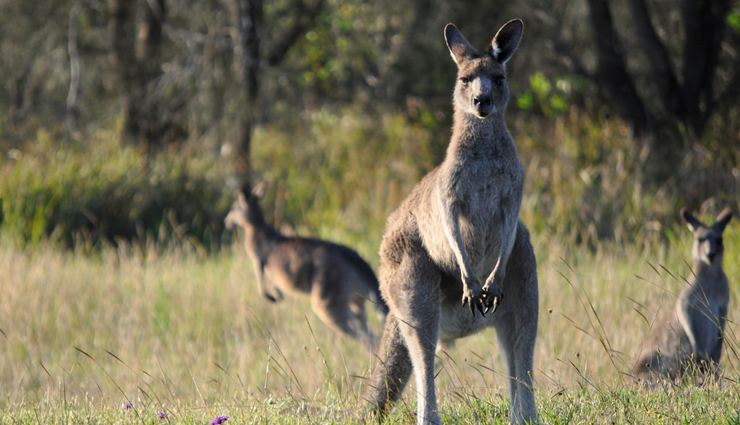 Australia is revered across the world for the exotic wildlife it harbours. Some of the world's most rare animals are native to Australia making the continent an absolute delight for wildlife enthusiasts. The land and the seas are home to myriad species. If you're in Australia here's a list of all the exotic Australian wildlife you can get up, close and personal with!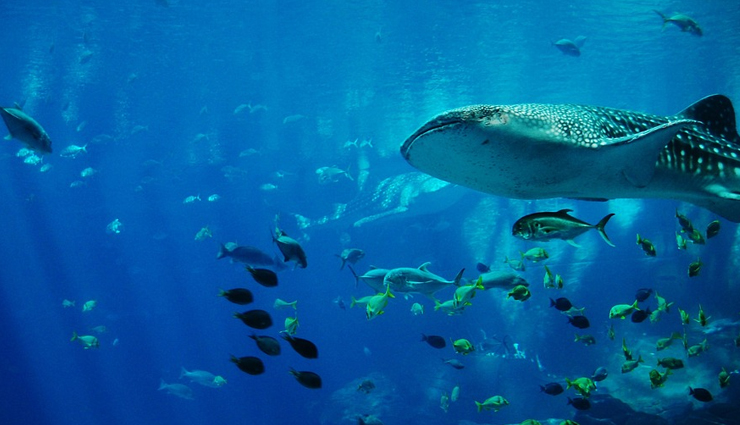 # Swim the Seas with Sharks and Humpback Whales

Ningaloo Marine Park, halfway up the West Australian coastline is where you can experience the deep blue waters right beside these majestic creatures. This particular marine park is supposedly the only place on the planet where the whales visit the land. Whale sharks share the waters with tropical fish, manta rays, turtles, dolphins and whales. Off Ningaloo Reef you can also swim with migrating humpback whales from July to October.

Swimming with these graceful creatures is most definitely a once in a lifetime experience. You don't have to be afraid of these sharks despite their massive size; they're filter feeders and mostly eat plankton. Join a tour in March and April when these sharks appear following the mass coral spawning. There's a code of conduct that's in place to protect these species, this includes keeping at least three metres distance from the shark's body and four metres from its intensely powerful, tail.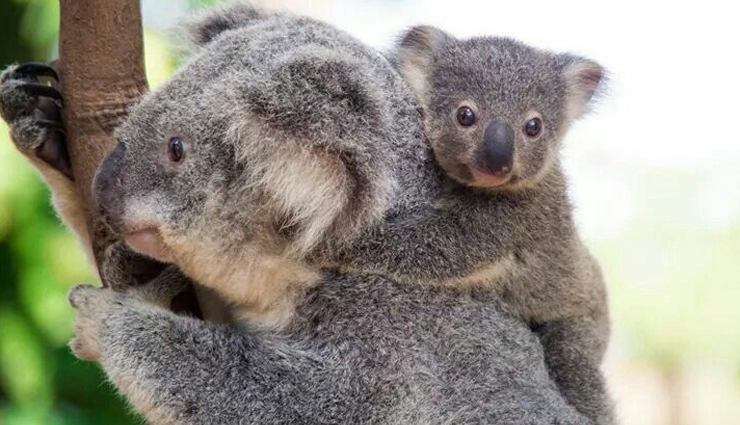 # Spot Adorable Koala Bears

Koala Bears are one of Australia's trademark species. The fluffy little creatures are usually perched high on treetops, snugly hidden. The Great Ocean Road in Victoria winds along the state's south-west coast and is a spell binding stretch to drive through; a little diversion off the course on this route is where you'll spot Koalas. Lighthouse Road and Cape Otway are a few of the places where you're sure to see some Koala bears.

If you're looking to cuddle koalas, you can head to the Sunshine Coast Australia Zoo. The zoo is dedicated to conserving Koala bears and has special practices in place. There are koala cuddling sessions throughout the day that you can book in advance.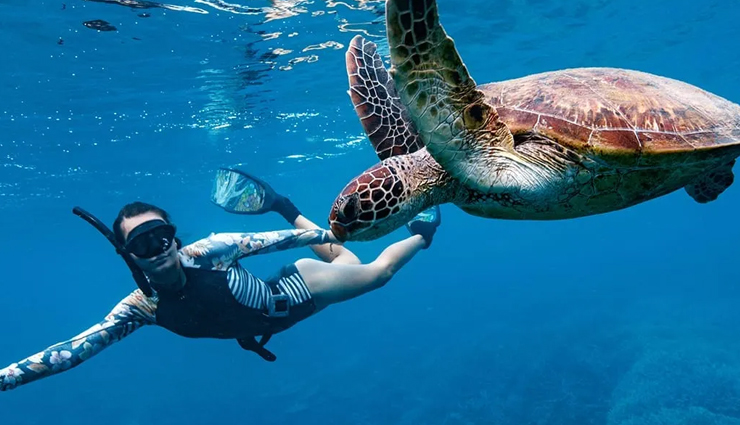 # Snorkel with Sea Turtles and Manta Rays

The iconic Great Barrier Reef will present you with the opportunity to snorkel alongside sea turtles and manta rays. The graceful manta rays have a wing span of up to 7m and are beautiful to look at while snorkeling. Lady Elliot Island, a part of the Great Barrier Reef, has 40 resident manta rays. Coral Bay, a small town on the coast of Western Australia, is also a great place to spot sea turtles and take a dive with them in the waters.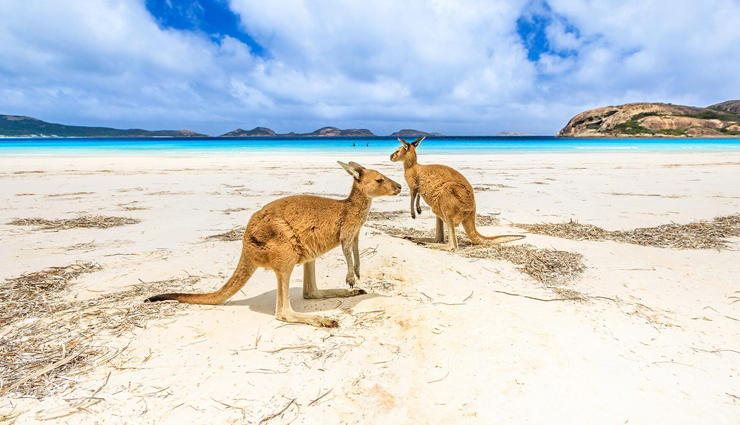 # Snap Kangaroos Relaxing on the Sand

You can't possibly come away from Australia without having spent some time with Kangaroos. The animals are not usually seen on sand but on the South Coast of New South Wales, you'll spot Eastern grey kangaroos soak up sunshine. You'll see them in huge numbers both on the sand and the grass. Photograph them in all their glory!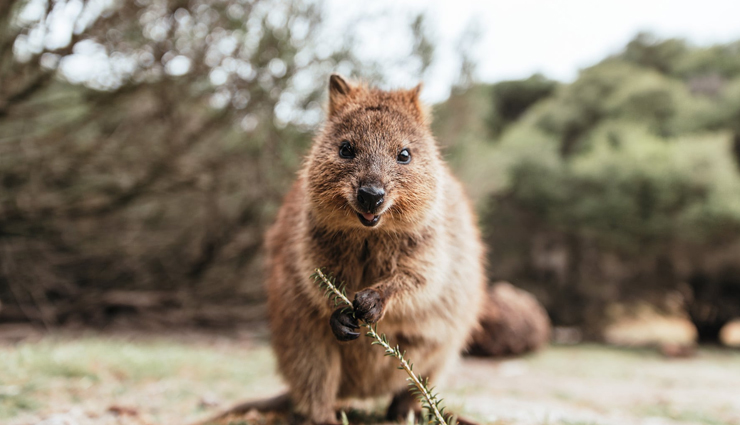 # Walk among Quokkas

Definitely the cutest marsupial's around, Quokkas hop around at Rottnest Island, just off the coast of Perth. The beloved creatures even stop to watch people shop, eat and relax. They're extremely social animals and are sometimes even willing to pose for a selfie! Quokkas are perhaps most famous for how friendly they are. Since they're nocturnal creatures and sleep through most of the day, the evening is the best time to interact with them.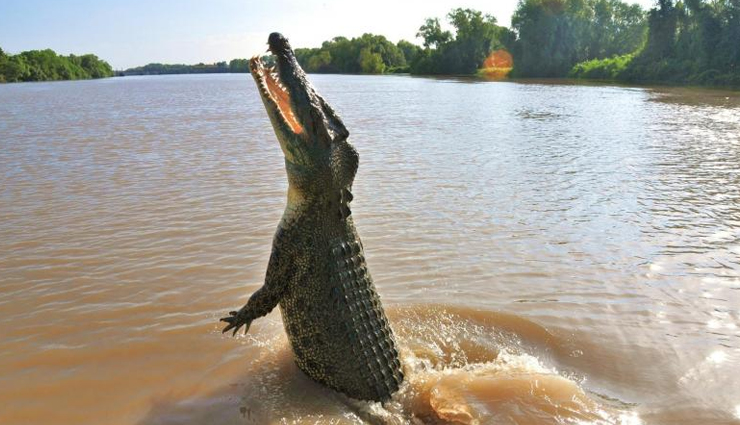 # Experience the Jumping Crocodile Cruise down Adelaide River

This cruise might actually end up being one of the scariest experiences in your life, but it's definitely worth a try! In this unique experience, you will encounter crocodiles like never before. A tour guide will take you down a private stretch of the river while dangling meat in front of local crocodiles. This is done to encourage them to jump up right next to your boat.

Sounds terrifying, but it's a worthwhile experience for wildlife enthusiasts who get to encounter the world's largest living reptile in such a unique way.
Tags :