7 Tourist Places You Must Visit In Puri
By: Pinki Fri, 15 Sept 2023 5:31:55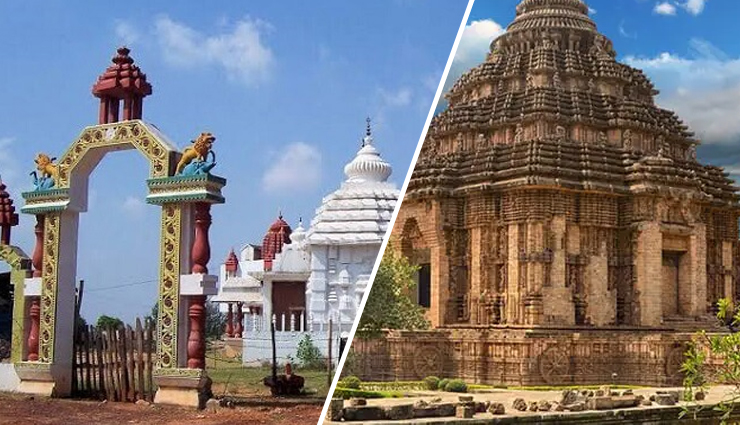 Located on the shores of the Bay of Bengal and merely about 61 kilometers away from Bhubaneswar, Puri stands as the cornerstone of Odisha's tourism. It holds the esteemed title of being Odisha's spiritual hub, making it the ideal destination to quench your spiritual quest. What enhances Puri's allure even further is its status as the primary center of Vaishnavism in India. The places to explore in Puri are so remarkable that this temple city in Odisha has surpassed Rishikesh in terms of spiritual tourism.

Prepare to be captivated by the attractions in Puri, which include the renowned Golden Beach, also proudly holding the Blue Flag designation. Additionally, the annual Rath Yatra Festival at Jagannath Temple is a significant event to behold. Above all, Puri is recognized as the Eastern Dham among the Bada Char Dhams of Hinduism, and as a result, it plays a pivotal role in Odisha's tourism landscape, with numerous captivating sites waiting to be discovered.

Puri holds a significant place on the itineraries of both newcomers and repeat travelers to India. Those who've heard of Puri often envision it as a harmonious blend of art, culture, and sun-drenched beaches. However, ask someone who has experienced Puri firsthand, and they will enlighten you about its profound spiritual significance as the final resting place of Lord Vishnu. This sacred destination beckons Hindus in search of spiritual enlightenment. As you journey through the hallowed temple complexes, you'll find yourself imbued with a sense of sacred tranquility by the popular coastline. Consider taking your family to the scenic picnic spots scattered across the Puri district, where the very location contributes to the uplifting spiritual ambiance.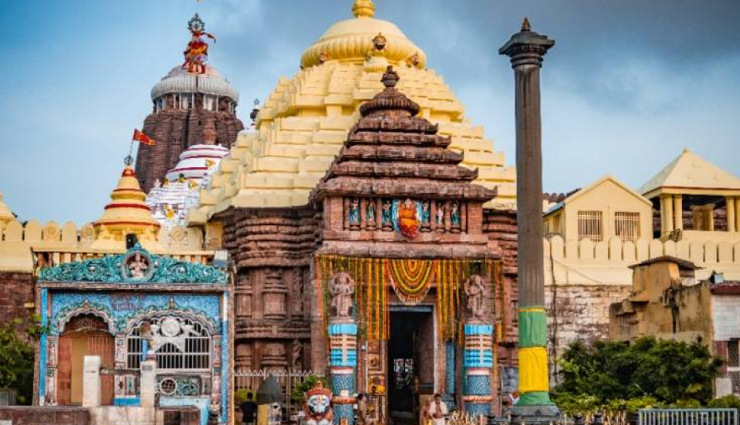 # Sri Jagannath Temple

Undoubtedly, when discussing tourist destinations in Puri, the Sri Jagannath Temple takes center stage. This temple draws hundreds of thousands of visitors to Odisha, as it is one of India's Char Dhams. Throughout ancient history, Puri's identity has been intimately intertwined with the Sri Jagannath Temple. The primary deities revered within the temple are Lord Jagannath, Lord Balabhadra, and Devi Subhadra.

Distinguished from the typical stone idols found in other Hindu temples, the main deities here are meticulously carved from wood and replaced every 12 years. These divine figures are adorned to reflect the occasion and the changing seasons. The Jagannath Temple boasts a commanding 65-meter-high spire, a prominent feature on the Puri skyline. Devotees gain access to the temple through its four gates, with entrance restricted to Hindus only.

What's more, the Jagannath Temple complex houses the world's largest kitchen, catering to approximately 10,000 devotees daily. Numerous smaller shrines can be found scattered around the main temple complex. While the temple observes roughly 24 festivals each year, the grandeur reaches its pinnacle during the Rath Yatra Chariot Festival. Encircled by 20-foot-high fortified walls, the Jagannath Temple comprises four chambers.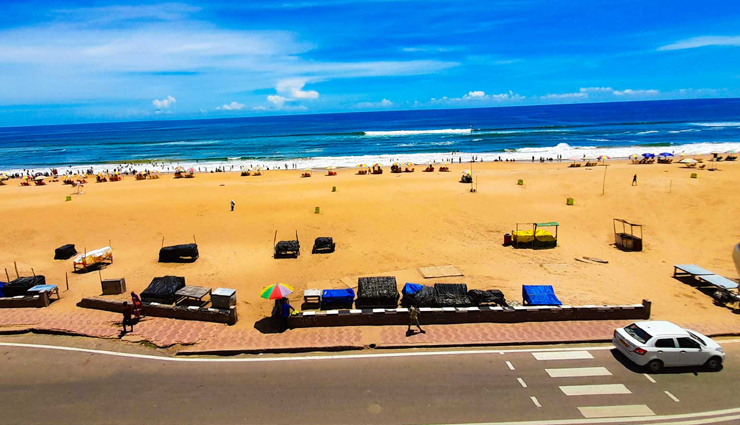 # Golden Beach (Puri Beach)

Picture yourself immersed in the exhilaration of water sports on one of Puri's renowned beaches. Golden Beach, also known as Puri Beach, stands as a prime attraction in the city, boasting a vast expanse of finely textured golden sands that beckon leisure enthusiasts. What sets this beach apart is its prestigious Blue Flag Certification, a testament to its immaculate cleanliness. Consequently, the waters here shimmer with a pristine blue hue, distinct from the norm seen at most Indian beaches. Many tourists also visit to take a purifying dip, paying homage to Lord Jagannath.

As you wander along Golden Beach, you'll encounter a charming array of souvenir shops offering seashells and pearls. For those seeking cost-free beachside enjoyment, engaging in beach volleyball or badminton is a delightful option. Notably, Puri Beach is renowned for the astonishing sand sculptures that often grace social media feeds. As a result, these revered tourist spots in Puri serve as the backdrop for the annual Puri Beach Festival, a celebration featuring delectable cuisine and cultural performances.

A lighthouse adds another dimension to the beach's appeal, providing visitors with sweeping vistas of the sea and the town. Since earning its coveted Blue Flag Certified Beach status, Golden Beach has become a focal point for tourists. It's highly recommended to include a visit to Puri's Golden Beach during the winter, early summer, or post-monsoon seasons. And let's not forget to mention that the beachfront is dotted with numerous shacks, as well as budget and luxury resorts and hotels for your accommodation needs.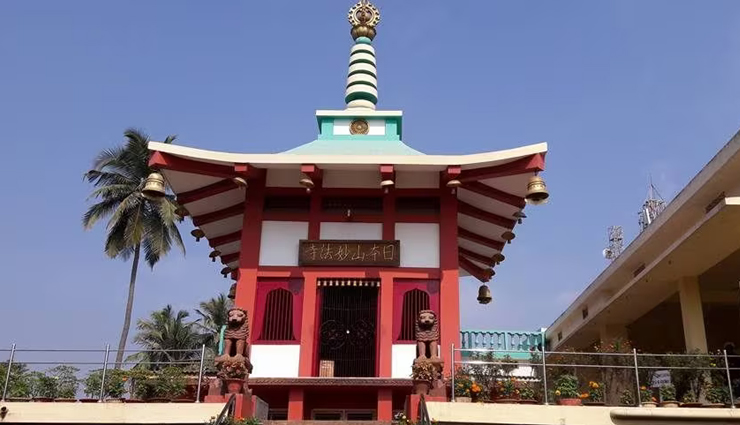 # Sudarshan Crafts Museum

In Puri, there exists a captivating handicraft museum that promises an enriching experience for art enthusiasts, offering insights into the rich heritage of Odisha's art and craftsmanship. For those looking to make the most of a two-day visit to Puri, the Sudarshan Crafts Museum stands out as a must-visit destination. What's even more convenient is its close proximity to the Puri railway station, making it easily accessible. This haven of exquisite artistry comprises a Buddhist Temple, Craft Centre, and a small sales outlet where various craft items are available for purchase.

Established in 1977 by the accomplished and humble artisan, Shri Sudarshan Sahoo, this museum has been a dedicated showcase of the timeless craft of stone carving. Additionally, there is a library on the premises, adding to the museum's educational value. Ultimately, the Sudarshan Crafts Museum serves a noble purpose by providing a platform for talented stone craftsmen to earn their livelihoods.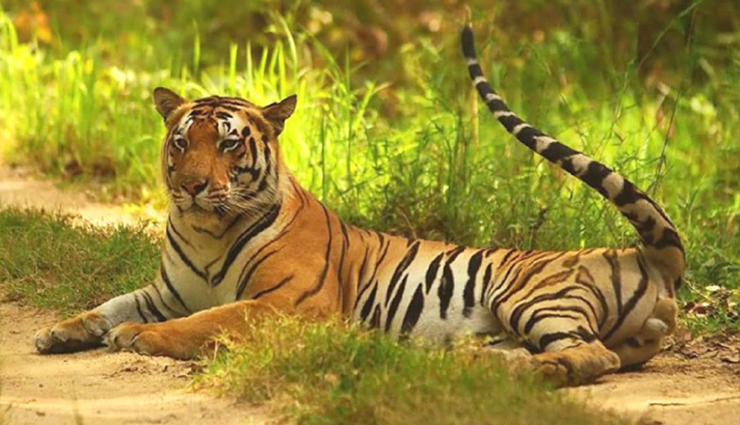 # Balukhand Wildlife Sanctuary

Have you ever had the opportunity to encounter a coastal area harmoniously intertwined with a forested wildlife sanctuary? If not, then you should certainly consider exploring the Balukhand Wildlife Sanctuary. Situated along the Puri-Konark Marine Drive road, this sanctuary is bordered by a scenic Marine Drive road, offering a unique juxtaposition of landscapes. Within its confines, one can have the chance to spot elusive Black Bucks, graceful deer, thriving monkey communities, and even the occasional hyena. Additionally, owing to its close proximity to the sea, visitors can delight in witnessing the enchanting presence of Olive Ridley Turtles. If your journey takes you from Konark, the Balukhand Wildlife Sanctuary is an absolute must-visit. It's safe to say that including the Balukhand Wildlife Sanctuary in your three-day itinerary is a splendid choice among the top attractions to explore in Puri.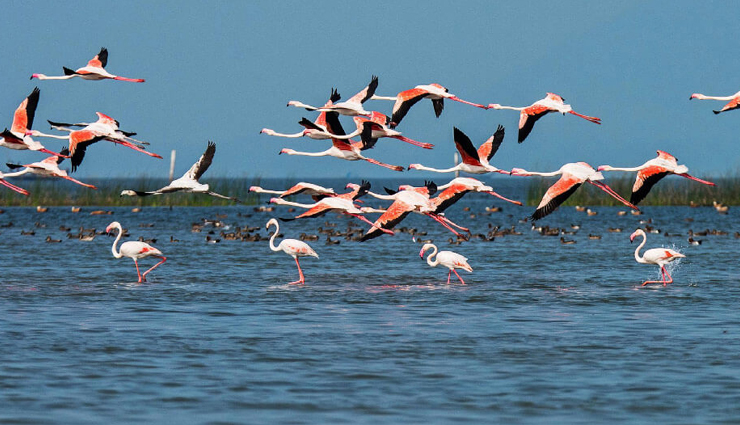 # Chilika Lake and Sanctuary

If you're contemplating a day trip from Puri and have 1-2 days to spare, an excursion to Chilika Lake and Sanctuary is a choice you won't regret. This isn't your typical lake; to begin with, Chilika Lake holds the distinction of being Asia's largest inland saltwater lagoon. Furthermore, it serves as a vital breeding ground for migratory and aquatic birds in the Indian subcontinent. Dotted across its expanse are several small islands, with Honeymoon Island and Breakfast Island being absolute must-visit destinations.

Chilika Lake plays host to a diverse avian population, with birds flocking in from Siberia, Central Asia, and even the Himalayan regions. Heading south from Chilika Lake offers the opportunity to encounter Irrawaddy Dolphins and White-Nosed Dolphins, adding to the wildlife spectacle. Opting for a boat excursion to explore these islands is the ideal choice, whether you're with family or friends. And to top it off, the eateries near Chilika Lake serve up delectable seafood options that will tantalize your taste buds!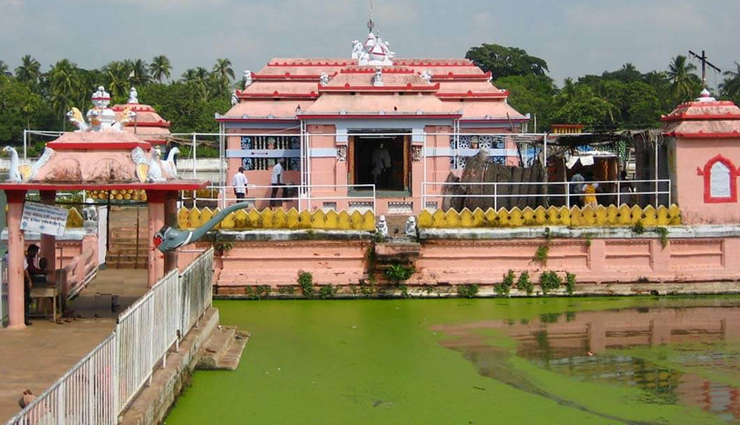 # Narendra Tank/Narendra Pokhari

Narendra Tank stands out as one of the most delightful picnic destinations in the Puri district, ideal for family outings or visits with children. Its close proximity to the Jagannath Temple makes it convenient to combine these two points of interest during your visit. According to legend, this tank holds immense sanctity as it is believed to be the sacred bathing place of Lord Jagannath, rendering Narendra Pokhari another revered location in Puri. Dating back to the 15th century A.D., this sprawling water body encompasses a vast area and even features an island at its center, surrounded by numerous small shrines.

Of particular significance, visitors can partake in a sacred bath at the 16 ghats encircling the island. Above all, Narendra Tank serves as the backdrop for the annual celebration of Chandana Yatra. During this festival, devotees apply Chandana paste to the deity and then cleanse it with the sacred waters of the tank, making it a truly divine and memorable experience.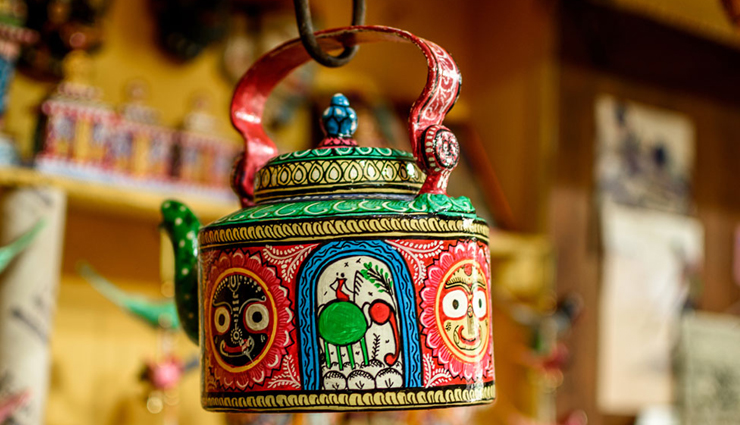 # Raghurajpur Artist Village

Do you believe that artisan villages are exclusive to Rajasthan? It's time to shift your perspective and explore Odisha's very first heritage craft village. Raghurajpur Artist Village presents yet another captivating destination for art and craft enthusiasts in Puri. This quaint village features a single winding street adorned with charming thatched brick houses. Local craftsmen here are highly skilled in the intricate Saora art, a traditional craft practiced exclusively in Odisha today. Witnessing the dedication and expertise invested in crafting these traditional artworks is a truly enriching experience.

Moreover, the local artisans are proficient in Pattachitra, an ancient art form involving intricate palm leaf paintings. What sets Raghurajpur Artist Village apart is the diversity of mediums these artists work with, including silk clothing, coconut shells, and glass bottles. A visit to this village feels like stepping into a living museum, with approximately 150 houses adorned with vibrant paintings.

Before entering the homes of the villagers to admire their wall art, it's courteous to seek permission. A leisurely stroll through the village offers an immersive journey into the art and craft culture and traditions of Odisha, leaving a lasting impression. If you wish to purchase art items from the villagers, keep in mind that haggling over the price won't earn you any accolades. Above all, as a responsible traveler, it's crucial to maintain the sanctity of this heritage village during your visit, refraining from causing any disruptions.