Home

›

Recipe- Baingan Bharta In South India Style
Recipe- Baingan Bharta In South India Style
By: Pinki Wed, 20 Nov 2019 10:53:05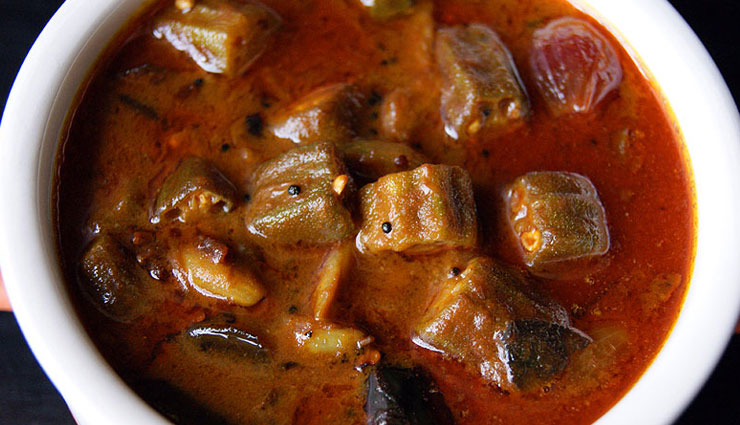 Tangy Eggplant curry is a favorite dish in South India; it tastes flavorful and aromatic. Eggplant cooked with onion, tomato, and tamarind gravy. Spices, Curry leaves, Fenugreek seeds give a nice aroma and unique flavor to the curry.

Ingredients

5 no EGGPLANT
4 no ROMA TOMATO
1 no ONIONS CHOPPED
1 tbsp GARLIC RAW
5 tbsp OIL
0.50 tsp FENUGREEK SEED
0.50 tsp MUSTARD SEEDS
1 tsp URAD DAL
10 no CURRY LEAVES
40 gms TAMARIND
1 tbsp CORIANDER POWDER
1 tsp PEPPER RED OR CAYENNE
0.25 cup COCONUT MEAT RAW
0.50 tsp CUMIN SEED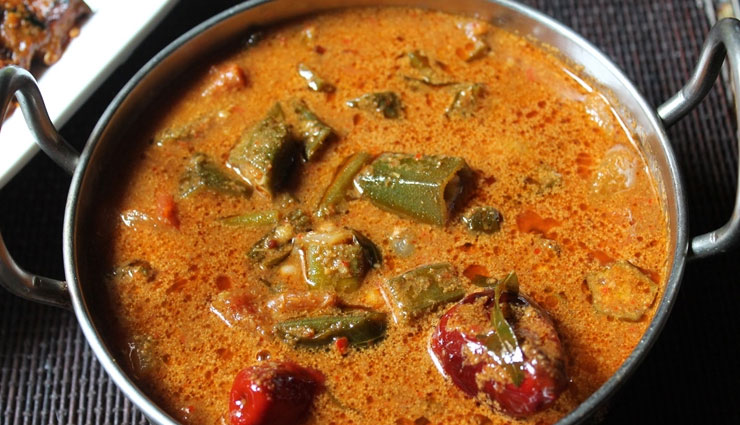 Method

* Slice the eggplants (brinjal) and chop the onion, garlic, and tomatoes finely. Soak tamarind in warm water for 10 minutes and extract the tamarind juice. Keep aside.

* In a pan heat oil add mustard seeds and wait until it gets splutter.","Add fenugreek seeds, urad dal, asafoetida, curry leaves, chopped garlic, onion and cook until onion becomes soft.

* Add sliced eggplant and cook until it gets cooked completely.","Add chopped tomatoes and cook until it becomes soft.

* Add coriander powder, salt, turmeric powder, red chili powder and mix well. Cook until the spices lose its raw smell.

* Add the tamarind extract and allow it to boil for 5 - 7 minutes. Grind shredded coconut and cumin seeds together to a smooth paste and add it to the curry. Mix well and garnish it with chopped coriander leaves.
Tags :