Home

›

Recipe- Easy To Make Orange Shakshuka
Recipe- Easy To Make Orange Shakshuka
By: Kratika Fri, 04 Feb 2022 2:25:35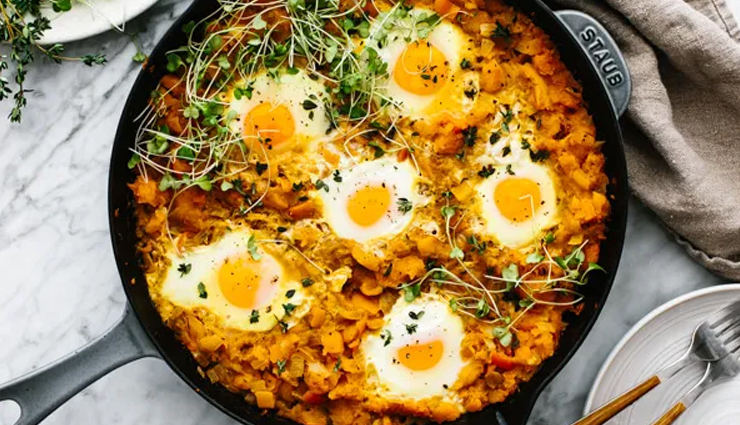 Orange shakshuka is a delicious variation of this much loved recipe, perfect for cozy fall and winter months. It's a warm and fragrant mix of butternut squash, onion, orange bell pepper, vegetable broth, garlic, spices, and herbs. It's a simple, simmering mixture with a few gently poached eggs on top that can be enjoyed for any meal of the day.Orange shakshuka is a vibrant spin on the classic recipe and swaps tomatoes for everyone's favorite fall vegetable, butternut squash. You know I love eating with the seasons, so this version gives you a new shakshuka recipe to enjoy with fresh, creamy butternut squash, and earthy fall flavors like thyme, and nutmeg.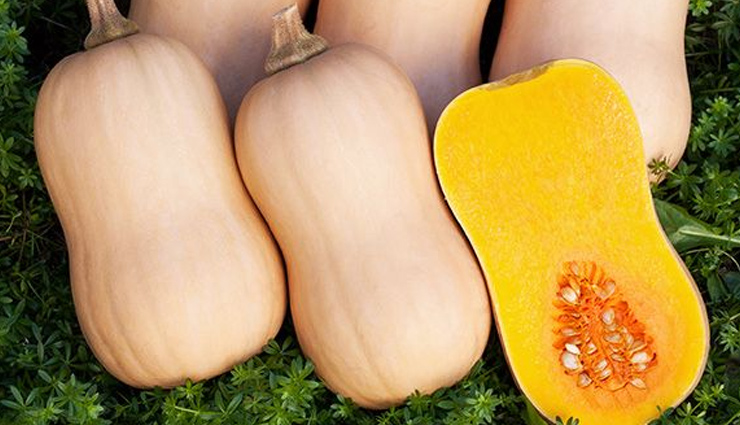 Ingredients

2 3/4 - 3 pounds butternut squash
3 tablespoons olive oil, divided
1 medium onion
1 orange bell pepper
3 garlic cloves, minced
1 teaspoon cumin
1/2 teaspoon dried thyme, or 1 1/2 teaspoons fresh thyme chopped
1/4 teaspoon nutmeg
2 cups vegetable broth
6 eggs
fresh thyme, parsley, or microgreens for garnish
salt and pepper, to taste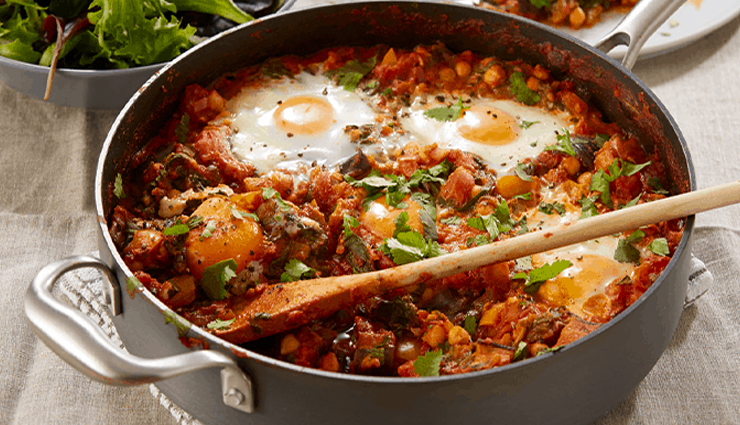 Method

* Preheat your oven to 400F/200C. Slice the butternut squash in half, rub a little olive oil on the butternut squash and season with salt and pepper.

* Flip the butternut squash over on a baking tray and roast for 40-45 minutes, or until the flesh is soft.

* When the butternut squash is about 5 minutes from being done, add the diced onion, bell pepper, and 2 tablespoons of oil to a large pan. Saute for 5 minutes, or until the onion becomes translucent.

* Add the minced garlic, cumin, thyme, nutmeg, salt and pepper to the pan. Saute for another 1-2 minutes.

* Scoop the flesh from the butternut squash and transfer it to the pan. Then add 2 cups of vegetable broth.

* Use your spatula to break up the chunks of butternut squash and bring this to a simmer.

* Make 6 small wells for the eggs with your spatula, and crack an egg in each well.

* Cover the pan with a lid and cook for 5-8 minutes, or until the eggs are done to your liking. Garnish with fresh herbs and microgreens before serving.