Home

›

6 Simple Exercises To Perform During Last Trimester In Pregnancy
6 Simple Exercises To Perform During Last Trimester In Pregnancy
By: Pinki Thu, 01 June 2023 5:28:10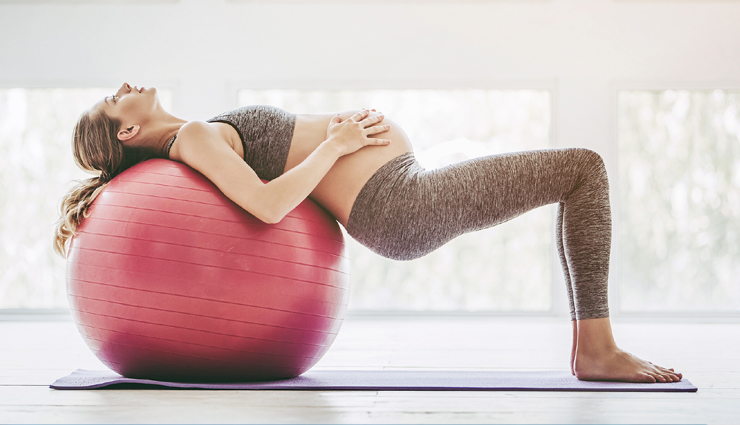 The last trimester of pregnancy is an important and exciting phase that spans from week 28 until the birth of the baby, usually around week 40. During this time, the baby continues to grow and develop rapidly, preparing for life outside the womb. The mother's body also undergoes significant changes to accommodate the growing baby.

In the last trimester, the baby's organs, muscles, and bones become more developed, and they gain weight and size. They also begin to open their eyes, practice breathing movements, and respond to external stimuli. The mother may feel the baby's movements more strongly as they become bigger and stronger.

As the due date approaches, the mother's body experiences various physical and hormonal changes. Some common symptoms include increased discomfort, fatigue, backache, frequent urination, shortness of breath, and swelling of the feet and ankles. The mother may also experience Braxton Hicks contractions, which are practice contractions that help prepare the body for labor.

During the last trimester, it is important for the mother to attend regular prenatal check-ups to monitor the baby's growth and ensure both mother and baby are healthy. These check-ups may include measuring the mother's belly, checking the baby's position, monitoring the heartbeat, and discussing any concerns or questions.

Preparing for the baby's arrival becomes a focal point in the last trimester. This involves setting up the nursery, attending childbirth classes, packing a hospital bag, and creating a birth plan. It's also crucial to take care of the mother's physical and emotional well-being through proper nutrition, exercise, rest, and self-care practices.

Overall, the last trimester of pregnancy is a time of anticipation and final preparations before the arrival of the baby. It's essential for expectant parents to stay informed, seek support, and take good care of themselves during this significant stage of their journey to parenthood.

During the last trimester of pregnancy, it's important to prioritize exercises that are safe and comfortable for the expecting mother. Here are some simple exercises that can be beneficial during this stage: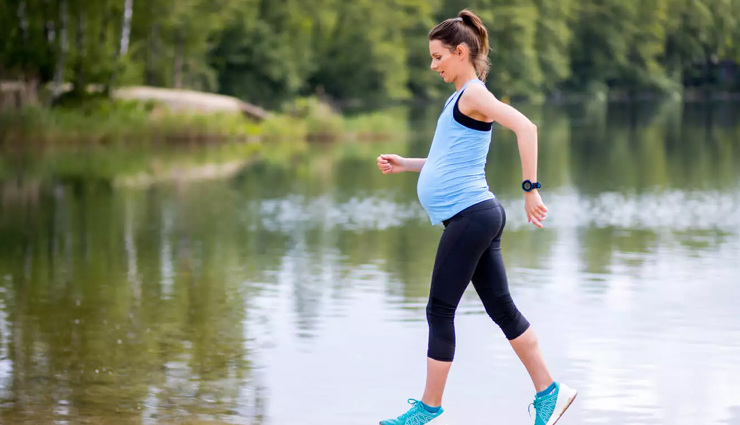 # Walking

Walking is a low-impact exercise that helps to keep the body active and promotes good circulation. It can be done at a comfortable pace and duration, based on the mother's energy levels.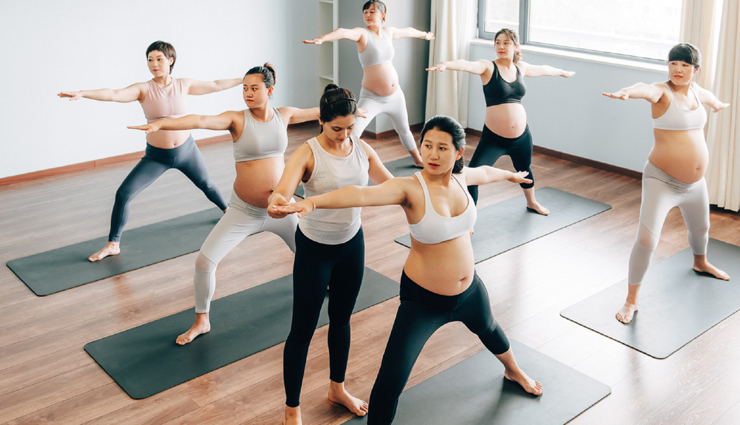 # Prenatal Yoga

Prenatal yoga classes or modified yoga poses can help improve flexibility, promote relaxation, and alleviate pregnancy-related discomforts. Always ensure that the yoga instructor is certified in prenatal yoga.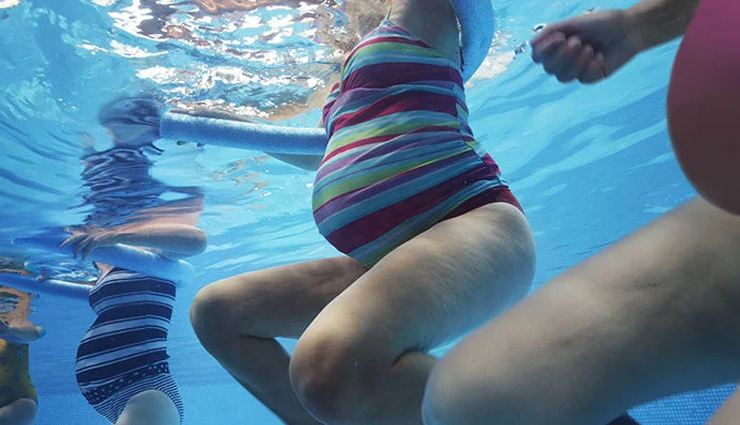 # Swimming or Water Aerobics

Water exercises are gentle on the joints and can provide relief from the added weight and pressure on the body. Swimming or participating in water aerobics can help improve cardiovascular fitness and reduce swelling.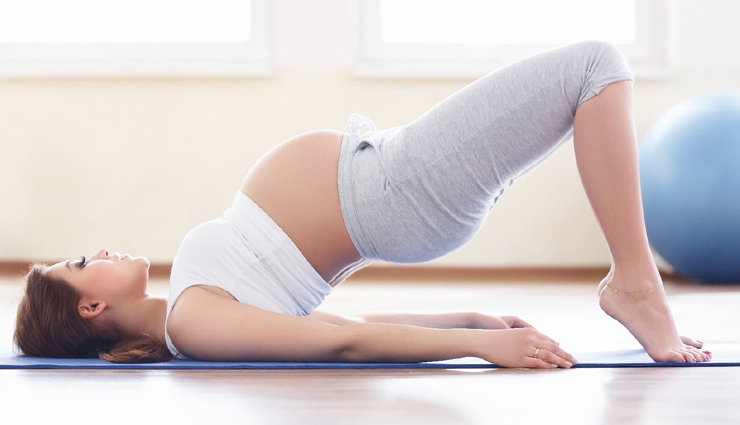 # Pelvic Floor Exercises

Strengthening the pelvic floor muscles is essential for labor and postpartum recovery. Kegel exercises, which involve contracting and relaxing the pelvic floor muscles, can be done regularly.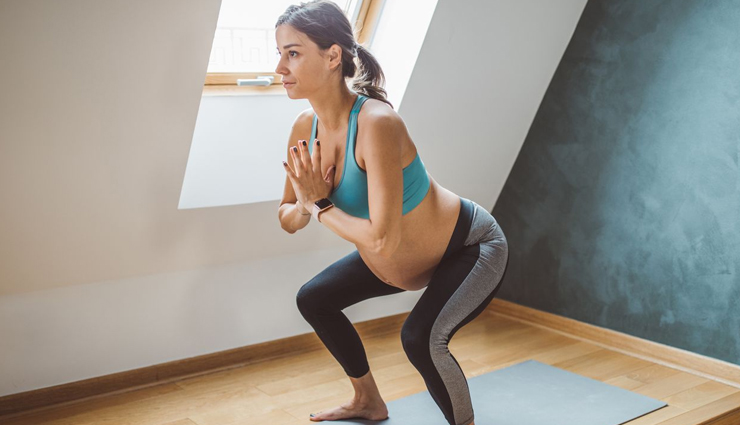 # Modified Squats

Squats can help strengthen the leg muscles and prepare the body for labor. Modified squats, with the support of a chair or wall for balance, can be performed instead of deep squats.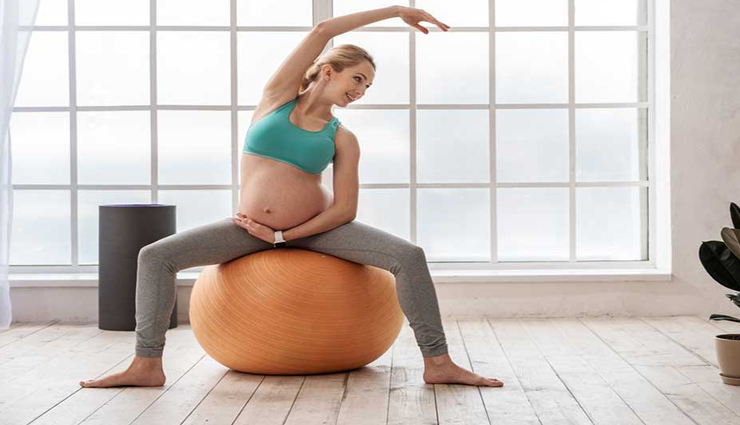 # Prenatal Pilates

Prenatal Pilates focuses on strengthening the core muscles, improving posture, and enhancing body awareness. It is recommended to join a prenatal Pilates class led by an instructor experienced in working with pregnant women.

Remember, it's crucial to listen to your body and consult with your healthcare provider before starting or continuing any exercise routine during pregnancy. They can provide personalized guidance based on your individual circumstances and ensure that you're engaging in safe and suitable activities.